Ron Walcott, Vice Provost for Graduate Education and Dean of the Graduate School congratulates the 2022 scholarship and fellowship recipients at the UGA Graduate School Fall Awards Reception on August 31, 2022
Presidential Graduate Fellowship Award
The University of Georgia's Presidential Graduate Fellow award recognizes this year's exceptionally qualified recipients for their outstanding scholarship and excellent potential for success in their chosen fields. It is the University's most prestigious award for graduate students, made to the most qualified doctoral trainees. Nominations for this award are presented to the Graduate School by individual departments or interdisciplinary programs in late January.
Amber Birt
Chemistry
Jay Carreira
Linguistics
Keaton Coletti
Environmental, Civil, Agricultural, and Mechanical Engineering
Vanessa Revheim Cunha
Romance Languages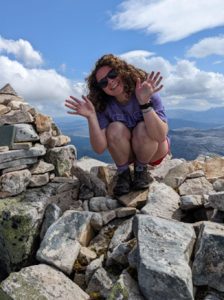 Claire Garfield
Marine Sciences
Natalie Gonzalez
Integrated Plant Sciences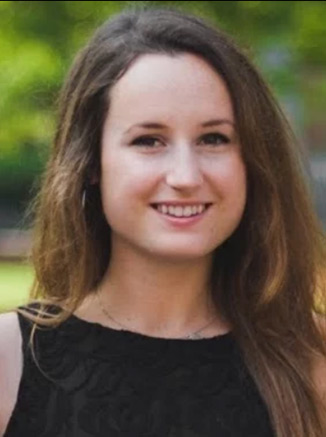 Shannon Griffiths
Social Work
Urvi Gupta
Warnell School of Forestry and Natural Resources
Anna Knippenberg
Psychology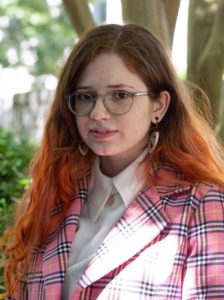 Seaira Lett
Linguistics
Hannah Lindell
Crop and Soil Sciences
Nicole Luisi
Epidemiology and Biostatistics
Camilla Nivison
Ecology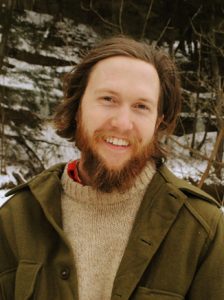 Benjamin Prostine
History
Yasemin Sipahi
Educational Psychology
Taylor Strayhorn
Integrated Plant Sciences
Hexiang Wang
College of Environment and Design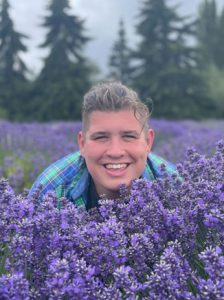 Cole Wicker
History
---
Graduate School Doctoral Fellowship Award
The Graduate School Doctoral Fellows Award welcomes nominations from any program on campus. Nominators must demonstrate relevance to one or more of the research priorities outlined in the University's Great Commitments. Nominations for this award are presented to the Graduate School by individual departments in early February.
Aiden O'Reilly
Population Health
Alexander Wing
History
Ana Ortiz
Textiles, Merchandising, and Interiors
Brittany Guo
Marine Sciences
Christian Jerry
Psychology
Claire Zwiers
Marine Sciences
Colin Peterson
Odum School of Ecology
David Parker
History
Erny Manlangit
Lamar Dodd School of Art
Farnoosh Roozkhosh
Geography
Hanusia Higgins
Warnell School of Forestry and Natural Resources
Hareem Khokhar
Linguistics
John Blais
Chemistry
Logan Novak
Integrated Plant Sciences
Madison Davis
Communication Studies
Maria Ali
Crop and Soil Sciences
Michael Miller
Population Health
Natalie Pires de Vasconcelos
Sociology
Prasana Kharel
Institute of Plant Breeding, Genetics & Genomics
Rachel Baugh
Epidemiology and Biostatistics
Xiaobin Lou
Psychology
---
Graduate School Master's Fellowship Award
The Graduate School Master's Fellow Award welcomes nominations from any program on campus. Nominators must demonstrate relevance to one or more of the research priorities outlined in the University's Great Commitments. Nominations for this award are presented to the Graduate School by individual departments in early February.
Bailey Williams
Crop and Soil Sciences
Bethany Pena
Statistics
Carleisha Hanns
Odum School of Ecology
Chester Lapeza
Linguistics
Diane Klement
Warnell School of Forestry and Natural Resources
Emme Collett
Chemical, Materials, and Biomedical Engineering
Erin Quinn
Human Development and Family Science
Jayne-Ann Ahmann
Social Work
Julia Sharapi
Odum School of Ecology
Lauren Conley
History
Madeline Melton
Warnell School of Forestry and Natural Resources
Maya Rao
Geography
Morgan Sysskind
Crop and Soil Sciences
Ryan Rimple
Warnell School of Forestry and Natural Resources
Samantha Richey
Communication Studies
Seth Lattner
Population Health
Yujun Lin
Textiles, Merchandising and Interiors
---
SEC Emerging Scholars
The Emerging Leaders Program is competitively selected leadership program sponsored by the Graduate School. This program helps participants learn from experts and fellow graduate students what it means to challenge oneself to be the best leader possible. Throughout the year, participants attend sessions about leadership skills and other professional development topics to facilitate entering the workplace characterized by a diversity of people, career opportunities, and ever increasing responsibilities.
Alexander Morales
Franklin College of Arts and Sciences – Communication Studies
Damion Dixon
College of Engineering – Chemical Engineering
Huimin Cheng
Franklin College of Arts and Sciences – Statistics
---
Dissertation Completion Award
Dissertation completion assistantships are awarded to doctoral students in their final year of study on a competitive basis. Students must be nominated by their program, and nominations are reviewed by a faculty panel. These assistantships allow the student to devote time to the completion of their dissertation by relieving them of departmental teaching or research duties. At the completion of the assistantship award, the student is expected to have finished the dissertation and graduated.
Daniel Boches
Sociology
Michael Flynn
Hugh Hodgson School of Music
Sarah Bigger Hubbel
Romance Languages
Melanie Kunkel
Comparative Biomedical Sciences
Jiabao Song
Pharmaceutical & Biomedical Sciences
Taylor Voges
Journalism
Eun Young Yeom
Language & Literacy Education
---
Graduate School Scholarships and Fellowships
The following Fellowships & Scholarships are managed through the Graduate School. Nominations must come from the graduate coordinator.
South Georgia Graduate Fellowship
The purpose of the fund is to provide financial support for graduate students at UGA who are from South Georgia. Recipients must be a native of South Georgia, enrolled in an advanced degree program in any school, college or unit at UGA, and demonstrate financial need as determined by the Free Application for Federal Student Aid (FAFSA). The following counties make up the South Georgia counties for this award:  Atkinson, Bacon, Baker, Ben Hill, Berrien, Brantley, Brooks, Calhoun, Charlton, Clinch, Coffee, Colquitt, Cook, Decatur, Dougherty, Early, Echols, Grady, Irwin, Lanier, Lee, Lowndes, Miller, Mitchell, Pierce, Seminole, Terrell, Thomas, Tift, Turner, Ware, and Worth.
Savannah Downing is a third-year rhetorical studies student from Donalsonville, Georgia, pursuing a Ph.D. in Communication Studies. Savannah chose to continue her studies at UGA because of the brilliant rhetorical studies faculty in the department and their course offerings. Over the last year, she has presented her research at national and regional academic conferences, including a paper at the Southern States Communication Association conference that appeared on the Rhetoric and Public Address division's Top Paper Panel. This essay explored the memory of the Radium Girls and informs her current work on memory and materiality. She is grateful for faculty and teachers in each step of her academic career whose kind mentorship and thoughtful guidance has encouraged her intellectual curiosity and fostered her commitment to social change.
---
George Hugh Boyd Memorial Scholarship
The purpose of this scholarship is to attract and retain students who can meet the high standards of Dr. Boyd, who dedicated his life to education and research. Dr. Boyd was a former dean of the Graduate School. Recipients of this award are expected to have high moral and academic standards and a philosophy of giving back to the community the best they have to offer. They should be interested in the problems of the University and the nation as well as the preservation of mankind and the environment. Recipients of this award are known as Boyd Scholars. Scholarships may be renewed by reapplying.
Rachel Arney spent the last decade working as a marine and terrestrial ecologist, monitoring sea turtles in St. Croix and Scuba diving in the Gulf of Mexico. These experiences led her to her current research examining the intersection of the social and natural sciences. She is particularly interested in the scientific and ecological questions we ask in political spaces. Her doctoral research focuses on how knowledge about the environment is produced in ways that reinforce or contest the U.S.-Mexico border wall.
Zahria Cook (she/her) originally from Memphis, TN is a third-year MFA Candidate at the Lamar Dodd School of Art, University of Georgia. Working primarily in painting, the decision to go to UGA aligned with her research interest. Zahria's research centers around the understanding or attempting to understand improvisation and its relationship to decision making. Her research has led her to new interests which have led her to work with faculty in African American Studies, explore sound art, papermaking, and book arts.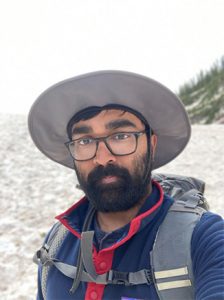 M. Inam Jameel is a fifth year Ph.D. candidate in the Department of Genetics. Before attending graduate school, Jameel received his bachelors of science from Virginia Polytechnic Institute and State University, was a recipient of the Hot Metal Bridge Fellowship for post-baccalaureate study at the University of Pittsburgh, and a research technician at Michigan State University and Purdue University. At the University of Georgia, Jameel is interested in teasing apart the interactions of environment and genetic variation to produce quantitative traits in plants. His research involves determining the relevancy and fitness consequences of within- and transgenerational plasticity to expression of plant herbivore defense traits and characterizing the genetic architecture of plasticity. This work will help understand if plasticity can enable populations to persist when exposed to rapid shifts in plant-herbivore interactions, as is expected under climate change. He is actively carrying out field experiments in the Colorado Rocky Mountains as a researcher at the Rocky Mountain Biological Laboratory. Jameel's dissertation work has been supported through the NIH T32 Fellowship, NSF Bridge to the Doctorate Fellowship and the Jan and Kirby Alton Fellowship. Jameel also has leadership roles in organizations that help train students in science communication, science advocacy and policy and mentoring.
Naomi Kramer is a fourth year Ph.D. student in the Interdisciplinary Toxicology Program, housed within the Pharmaceutical and Biomedical Sciences Department. Her research focuses on the toxic effects of flame retardants on the body, especially on the brain. Since joining her program, she has thrived and has published works in three journals. Throughout her research career, Naomi has won 15+ awards at the national, regional, and local levels, including a Three Minute Thesis award for her research communication and a Neurotoxicology award for her research contributions at the national Society of Toxicology conference. She hopes to utilize her leadership experience and toxicology background to provide expertise to cross-functional agencies including both biomedical and environmental organizations and thus improve public health.
Lasya Penumarthi is currently a first-year Ph.D. student in the Institute of Bioinformatics at UGA. At the CDC, she discovered the field of bioinformatics through discussions with her mentor and through her research work. Her mentor advised her to apply to the bioinformatics graduate program at UGA, which she also found to be a great program based on the work being done in the bioinformatics labs. After the completion of her research work at the CDC, which resulted in a first-author publication, she returned to UGA initially as a Master's student in bioinformatics. She decided to continue on with a Ph.D. in bioinformatics, choosing to transfer her Master's course credits to the PhD. She rotated in the Rohani Research Group at the University of Georgia, where she wrote a unique R script for predicting infectious disease outcomes in a sample population based on user input. She also rotated in the Kissinger Research Group and has chosen Dr. Jessica Kissinger's lab to complete her Ph.D. thesis on the Toxoplasma gondii mitochondrial genome structure and DNA replication and repair mechanisms. After graduate school, Lasya plans to return to work in an industry or government organization centered around public health and/or drug therapeutics.
Elyssa Schroeder is currently a Ph.D. candidate at the University of Georgia School of Social Work and a Fellow at the Center on Human Trafficking Research and Outreach (CenHTRO). Here she researches human trafficking, complex trauma, and survivor-driven interventions. This passion was sparked in her undergraduate career at UGA while majoring in International Affairs ('11) and continued through a Master's of Science in Social Work program at the University of Texas at Austin ('15). Upon hearing about UGA's commitment to anti-trafficking research through CenHTRO, she decided to become a Double Dawg and pursue a Ph.D. in Social Work. Her current work is focused on community-based child labor trafficking survivor services in West Africa. She has been awarded funding for this work from the International Labour Organization and a Fulbright Scholar research grant. Other ways that Elyssa has shown her commitment to gender-based violence survivors include co-developing a health & wellness program with women living in India, increasing capacity in global human trafficking service programs, working as a trauma therapist, creating a Victim Services Department in rural Texas, and serving on the Board of a local anti-trafficking nonprofit in Athens, GA.
Apoorva Sarmal is a third-year graduate student in the Psychology Department at UGA. She chose UGA for her graduate education because of UGA's commitment to intensive learning, access to rigorous research opportunities, and interdisciplinary graduate curricula. As a psychology graduate student, Apoorva researches underlying mechanisms of stereotyping and prejudice along with race and gender disparities to promote diversity and inclusion. Her research actively seeks to improve the experiences of historically underrepresented communities. At UGA, she is pursuing a Quantitative Methods certificate to apply rigorous statistics to real-world problems and innovate ways to test them through social psychology. She is also completing a Diversity, Equity, and Inclusion (DEI) certificate to learn. In the future, she hopes to direct her own psychology lab at a research-intensive institution and serve as a faculty member. She hopes to mold young minds and make a difference in the world through her research, teaching, and service.
---
Alfred E. Brown Scholarship
This scholarship was established by Dr. Annella Brown, one of the first 10 female surgeons in the United States, in memory of her brother. Requirements are exemplary leadership and academic accomplishment. Preference is given to students from Laurens County, Georgia.
Ciara Peebles is currently a graduate student at UGA's Sociology Doctoral Program. She received her bachelor's in psychology at the University of Central Florida in 2019, and her master's of arts in applied sociology in 2021. Her interest in sociology and criminology originated from her  reflections on her own upbringing. She was born into a Black single parent lower-middle class family in the heart of St. Louis, Missouri, a city that remains one of the major homicide capitals in the country. Her primary sociological interests are criminology and deviance (specifically victimization), social inequalities, and social psychology. Within these fields, she would like to continue to work in examining the structural inequalities that contribute to and/or interact with the victimization of at-risk populations. One of the primary reasons she chose to attend University of Georgia, Athens, was because of the abundance of faculty and resources available for students. Ciara is thankful for this scholarship and how it will help her pay for materials needed to start the school year.
---
M. Terry and Elizabeth S. Coffey Graduate Fellowship
To provide support for an outstanding student(s) in a graduate program.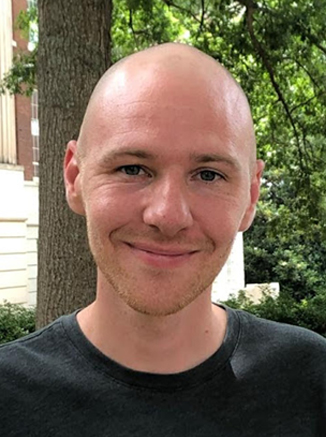 Daniel Boches is a doctoral candidate in the Department of Sociology at the University of Georgia (UGA).  Wanting to devote his scholarly attention to developing and testing social geometric theory, Daniel decided to pursue his Ph.D. at UGA under the mentorship of Dr. Mark Cooney. Daniel's research applies social geometric theory to sociological questions in law, deviance, and healthcare.  His dissertation research uses semi-structured interviews with physicians to explore how doctors informally police medical mistakes among themselves.  Daniel's work appears in journals such as Deviant Behavior and RSF: The Russell Sage Foundation Journal of the Social Sciences. He has won several awards including a 2022-2023 Dissertation Completion Award, a UGA Graduate School assistantship given annually to outstanding students so they can devote time to the completion of their doctoral research. Upon graduating, Daniel plans to continue teaching and researching sociology as an Assistant Professor.
---
University Women's Club – Dianne C. Davison Graduate Fellowship
To support a graduate fellowship for a female resident of Georgia with a minimum of 3.0 cumulative grade point average.
Jana L. Woodiwiss is a third year Ph.D. student at the UGA School of Social Work. Her intellectual passions stem from experience as a licensed clinician and are rooted in the formal study of the pathways of immigration among Latino youth.  As an accomplice to immigrant Latino communities, Woodiwiss seeks to study the effects of social determinants unique to this population, such as parent-child separation and acculturative stress. Ms. Woodiwiss is a Predoctoral Fellow with the Southern Regional Education Board (SREB), member of the Tri-Alpha National Honor Society, and has served as a student representative for the Doctoral Program Committee at the School of Social Work since 2020. Her study "Mental Health Outcomes of Latin American Children by Parent Nativity Status" has also been accepted for presentation at the Council of Social Work Education Annual Program Meeting in Anaheim, California this fall. Ms. Woodiwiss chose the University of Georgia to pursue her Ph.D. in Social Work as a result of the relationships with social work faculty and administration built during her MSW program. This award will be used to enhance Ms. Woodiwiss' research development in the areas of community based participatory research and mixed methods techniques. Research in the field of social work also contributes to Ms. Woodiwiss' ultimate goal of advocacy, service, and becoming a mentor to other women pursuing higher education.
---
Mary Erlanger Graduate Fellowship
This fellowship encourages exceptional graduate-level study and research in any and all areas related to aspects of aging, including but not limited to, applied social sciences, fields of gerontology, geriatrics, mental health, public health, social work, as well as interdisciplinary and emerging fields of study. The fellowship supplements a Graduate School or departmental research assistantship with no additional work obligations.
Interested in applying the rich data available from neuroimaging to the brain-behavior based questions of neuropsychology, Heidi Whittlesey chose UGA for her Ph.D. because of the many resources UGA has to offer, including excellent mentorship and the flexibility to pursue interdisciplinary lines of research. Heidi is interested in neurodegenerative disorders of aging, especially related to physiological mechanisms of systemic inflammation and cardiovascular risk factors, including the role sleep plays in mitigating or exacerbating these factors in cognitive processes and aging. Heidi received funding from the Franklin Foundation Neuroimaging Fellowship to conduct a neuroimaging study at UGA's Brain Imaging Research Center that investigates the relationship between systemic inflammation, blood pressure, and complexity of the choroid plexus in people with mild cognitive impairment. She is also a recipient of UGA's Summer Graduate Research Grant, one of the many ways that UGA supports and fosters student research. She collaborates with UGA's Institute of Gerontology and their exciting new CARE Clinic, and is a neuropsychology extern at Emory Brain Health Center in their innovative Cognitive Empowerment Program. Heidi grew up on the salty shores of Cape Cod, MA and earned her master's degree in psychology from Brandeis University. She is pursuing a career in clinical neuropsychology.
Leigha Waikel (she/her) is a first-year Ph.D. student in the Clinical Psychology program. She decided to attend UGA to continue her research investigating psychopathic and narcissistic personality traits. Her most recent projects have been exploring the "Dark Triad" (psychopathy, narcissism, and Machiavellianism) from the perspective of the most widely used model of personality,  the Five Factor Model. Leigha is also passionate about open science practices and has submitted her master's proposal as a registered report which, after being peer-reviewed and approved by the journal, would streamline publication regardless of results (combatting biases against null hypotheses). Her project aims to examine the change over time of psychopathic traits in a large longitudinal sample of older adults. Leigha hopes to pursue a career in research.
---
Louise Hoffmaster and Frank R. Etchberger Graduate Scholarship
This fund was established to provide scholarships to first year graduate students who have achieved a GRE score comparable to at least a 1400 SAT on a 1600 scale. Preference is given to a graduate student pursuing an advanced degree in mathematics. All other factors equal, recipient(s) will be of American citizenship.
Peter Cassels is a graduate student and aspiring mathematician originally from Chelmsford, Massachusetts and now in his first-year at the math Ph.D. program at the University of Georgia. In the summer before his senior year, he completed a research experience for undergraduates in the field of algebraic and enumerative combinatorics. During his senior year, Peter got acquainted with the exciting fields of arithmetic geometry and number theory. He completed an honors thesis in theory of elliptic curves. It is this field that Peter is tentatively interested in learning more about and maybe even specializing in for his graduate work. This interest was a main driver in Peter's decision to attend UGA. UGA has very strong faculty in this area while also boasting faculty in other related areas. Currently in his first year, Peter is working hard on his classes, and is working as a teaching assistant in UGA's writing intensive program, helping with Math 3200, a class geared towards helping undergraduate math majors transition into higher level mathematics. After completing his Ph.D., Peter intends on working in a research position, potentially in or outside academia. Peter is very honored to receive the Etchberger scholarship and will make sure to put the funds to good use as he is completing his graduate degree.
D. Zack Garza is a Ph.D. student in the mathematics department at UGA, working on topics related to algebra, topology, algebraic geometry, and number theory. He is broadly interested in classification problems in these areas, which often involves finding computable invariants that help distinguish different types of mathematical objects such as manifolds, varieties, representations of algebraic structures, and spaces of solutions to number-theoretic equations. Zack chose to pursue his graduate degree at UGA due to the diversity, expertise, and breadth of faculty and their research interests, along with the supportive, congenial, and fun environment among the graduate students. Prior to starting his graduate degree, Zack worked in industry as a software engineer and data scientist, developing mathematical programming libraries for motion and computer graphics in 3-dimensional space, and predictive machine-learning models based on demographic and spatial data. Since starting his degree, he has worked as an instructor for courses in Precalculus and Calculus. After completing his dissertation, he hopes to apply to post-doctoral and tenure-track positions to pursue a career in research mathematics.
Devashi Gulati is a 25-year-old mathematician. She has passed her qualifying exams and is a Ph.D. Candidate. She has explored a lot of areas of mathematics and computer science from working on a stream cipher in Cryptography to being a Machine Learning Intern for 6 months at a startup. Currently, she is working on 4 dimensional algebraic topology. This has applications in theoretical physics as we currently live in 4 dimensions with the 4th dimension being time. She is active in the math community and has held the posts of Vice President of the Chapter of American Mathematics Society(CAMS) at UGA, President of Association of Women in Math (AWM) at UGA, and Secretary of CAMS. She is passionate about teaching mathematics, and believes that everyone can be a math person.
Casia Siegel has always had a love for math, dating back to when she was in first-grade and learned about binary numbers. She took calculus at age fourteen, and decided that she wanted to pursue mathematics at a higher level. After graduating with her bachelor's degree, she stayed an extra year for a 4+1 program in mathematics at the University of Virginia , where she wrote a thesis titled "Tamagawa Products for Elliptic Curves over Number Fields," based upon work she had done the prior summer at UVA's Number Theory REU. After completing her master's, she has come to the University of Georgia to pursue her Ph.D. in mathematics. Her primary interest in mathematics is the field of number theory with a specific emphasis on prime numbers, which is what she intends to study during her time at UGA. One of the things that drew her to UGA was its strong number theory research team, as well as the welcoming nature of the math department. She intends to stay in academia after finishing her Ph.D. by aiming for a postdoctoral position. She is very excited to have moved to Athens, and looks forward to the years she will spend there.
Nina Ryalls was raised in the Tacoma area, and was homeschooled K-12. She then earned her Bachelor of Science in mathematics at the University of Dallas where she served as an officer for the Women in STEM club, was inducted in Phi Beta Kappa as a junior, received a Clare Boothe Luce scholarship, was named Outstanding Math Major of the Year for her graduating class, and passed the Mathematics Comprehensive Exams with distinction. Additionally, she studied for a semester in Budapest Semesters in Mathematics. At Wake Forest University, while she earned her Master of Science in mathematics, she also served as an officer for their student chapter of the Association of Women in Mathematics which won the national award for Professional Development and was given the Outstanding Student Award in Math. For a summer, she taught at the Hampshire College Summer Studies in Mathematics. Her interest in math research began in an REU at St. Mary's College of Maryland, which  resulted in a published paper on Knot Theory. Later, her research interests changed to number theory and arithmetic geometry, and she wrote her master's thesis on torsion points on elliptic curves. The closely related research at the University of Georgia, as well as personal recommendations of the program from professors, were key reasons for Nina's decision to work towards a Ph.D. at UGA. After UGA, she plans to pursue a postdoc and continue in academia.
---
J. William Fanning Graduate Fellowship
The purpose of this fellowship is to provide support to student(s) in good standing with excellent leadership qualities and demonstrated financial need. Requirements are exemplary accomplishment, letter of support from the graduate coordinator (describing leadership qualities of nominated student), and financial need demonstrated by FAFSA (Free Application for Federal Student Aid). The fellowship may be renewed up to three years by reapplying, which requires a new letter of support from the graduate coordinator and continued financial need demonstrated by FAFSA.
Anya Bonanno is a Ph.D. candidate in Anthropology. She explores human-environment relations across local and global scales. Anya's dissertation investigates women's land access in the context of a hydroelectric project and adjacent conservation area in Sierra Leone, West Africa. This research reexamines property relations in a non-Western context, including how individuals make land claims based on their social status and circumstances. This work contributes to theory and policies that aim to strengthen marginalized actors' land claims and engender a more equitable future. In addition to her dissertation work, Anya has prioritized community, departmental, and disciplinary service. Anya is also collaborating on applied research aimed to improve writing pedagogy with colleagues from UGA's Writing Intensive Program. After completing her dissertation, Anya will pursue both teaching and administrative career opportunities in higher education.
Beth Buchanan is a second-year Industrial-Organizational Psychology Ph.D. student advised by Dr. Kristen Shockley. She is originally from Fresno, California and earned her B.A. in Psychology from Rice University in 2021. Beth decided to attend the University of Georgia for her doctoral studies due to the institution's research activity, academic rigor, and supportive culture. Her research spans several domains, including the role of gender at work, remote work, work recovery, and the intersection of work and nonwork domains. Beth is particularly passionate about understanding the ways in which work affects worker well-being and developing strategies to optimize work to improve workers' lives. She has received several honors for her scholarship, including the William Howell Award for Excellence in Undergraduate Research and Scholarship from Rice University, the Distinction in Research and Creative Works from Rice University, an Honorable Mention for the APS RISE Research Award, and an Honorable Mention for the NSF Graduate Research Fellowship Program. After earning her Ph.D., Beth plans to continue her career in academia. As a professor, Beth aims to continue her streams of research on worker well-being, teach Industrial-Organizational Psychology topics to undergraduates, and mentor the next generation of academics.
Felicia Ebot-Ojong is an immigrant from Cameroon, Africa. She moved here at the age of eleven with her mom to pursue higher education, a goal that wasn't possible in her home country. She attended the University of Georgia (UGA) where she obtained her bachelor's degree in biology. Felicia was first introduced to scientific research when she started working in Dr. Allen Moore's lab as a work-study student. She is currently pursuing a Ph.D. in genetics under the mentorship of Dr. Zachary Lewis. Her research is focused on understanding the roles of chromatin structure and its impact on genome function and stability. Felicia's future goals are to run an independent research lab where she can continue to explore new scientific questions that intrigue her. She is also interested in working for the government or a medical institution as a researcher. Felicia would love to thank the donors for their generous contribution. The money from this award will enable her to take her research to new avenues and allow her to explore new opportunities that weren't possible before.
Kristen Morrow is a Ph.D. candidate in the Integrative Conservation program and Anthropology department. Her research focuses on human-primate coexistence in Central Borneo, Indonesia, and brings together wildlife monitoring and community-based ethnography to examine how rapid landscape change has shaped human-primate relationships. Partnering with the environmental NGO Borneo Nature Foundation, Kristen's dissertation research centers on collaborating with indigenous Dayak Ngaju communities in the Rungan River Landscape. Using ethnographic interviews and participatory mapping, Kristen will work with community members to understand local experiences of landscape change and patterns of wildlife presence across community forests, protected forest, and agricultural plantations. Kristen has served in numerous leadership roles in graduate student organizations during her time at UGA; this year, Kristen is serving as co-chair of the Integrative Conservation Conference. In this role, Kristen is leading planning of the conference program, which will bring together conservation students, scholars, and practitioners from across the nation. Kristen is also passionate about public science outreach and communication, and she has led numerous events in Athens and in Indonesia to raise awareness about wildlife conservation issues.
---
Orlin K. Fletcher, Jr. Scholarship
Established to provide one or more scholarships for students enrolled in science research studies at the University of Georgia.
William Norfolk is a fourth year Ph.D. candidate in the department of Environmental Health Science working under the advisement of Dr. Erin Lipp. His research is focused on the characterization of the emerging marine pathogen Vibrio alginolyticus and the implications for environmental and human health. William selected UGA to pursue his graduate studies due to the university's unparalleled commitment to research and the amazing faculty. William has been fortunate to be recognized for his efforts in the classroom by receiving the Outstanding Teaching Assistant award for the 2020-2021 academic year and a nomination for the Excellence in Teaching award in 2022. Following completion of his degree, William aims to pursue a career with the commissioned corps of the United States Public Health Service.
Kenya Murray is a third-year Ph.D. student in the department of Epidemiology and Biostatistics.  Her scholarship lives at the intersection of social and infectious disease epidemiology and takes on a Reproductive Justice and human rights approach for addressing morbidity and mortality experienced by marginalized communities in the U.S. and Sub-Saharan Africa.  Kenya has over a decade of experience as an epidemiologist with her research interests centering on examining structural barriers impacting maternal and child survival. Prior to joining the doctoral program, Kenya served as an epidemiologist at the Centers for Disease Control and Prevention and the director of Antibiotic Resistance Epidemiology and Surveillance at the New York City Department of Health and Mental Hygiene. Here she led efforts to develop a surveillance system for detecting emerging infectious diseases, including COVID-19, and other antibiotic-resistant outbreaks in healthcare settings. Kenya currently serves as the Reproductive Health Director of a study identifying barriers to expanding access to maternity care services through non-OB/GYN primary care (i.e., family and general internal medicine) physicians in Georgia.
---
Beverly Hirsh Frank Graduate Fellowship
The purpose of this fellowship is to recruit, support, and encourage exceptional graduate-level study and research in all fields of life and physical sciences with emphasis in interdisciplinary and emerging fields. This fellowship will be used as a "top up" or "add-on" award, with no additional work obligations, to be used to supplement a Graduate School or departmental research assistantship. Current recipients of this award are eligible to be nominated again (competitive renewal).
Amy Siceloff attended Florida State University and graduated in May 2020 with a bachelor's degree in biology and a minor in computer science. Her undergraduate research was focused on studying coral reef lagoon dynamics. Specifically, the project consisted of assessing the health of coral reefs in Moorea, French Polynesia by scoring hundreds of pictures of the reefs and analyzing the biodiversity levels. Amy used the machine learning platform CoralNet to annotate the pictures of the coral reefs to keep track of the organisms identified, as well as the amount of hard substrate present on the reefs. Amy is from Fort Lauderdale, Florida.. Amy started at the University of Georgia in August 2020 and is currently a member of the Shariat Lab, where she studies multiserovar Salmonella populations in poultry. In particular, Amy's research focuses on the live production side of the poultry industry, and her research will provide important information about Salmonella population dynamics and support the industry in developing effective mitigation strategies.
Anna Willoughby joined the University of Georgia in 2018 as a trainee in the Infectious Diseases Across Scales Program and a Ph.D. student in the Odum School of Ecology. Excited to return to her home state of Georgia, Anna expands the Willoughby footprint to South Campus (Law dawgs and a SPIA dawg are also in the family). Anna's research focuses on human-wildlife interfaces and how these human-modified habitats change wildlife behavior, diet, and health. Anna's work has been supported by the Animal Behavior Society, American Society of Mammalogists, Georgia Museum of Natural History, Natural History Museum of Los Angeles County, and the Zion Forever Project. After graduation, Anna plans to start an academic lab and work closely with museums and managers to study the historic, ongoing, and potential spread of parasites between wildlife and people.
---
Graduate Education Advancement Board Fellowship
The Graduate Education Advancement Board (GEAB) Fellowship is designed to recruit, support, and encourage exceptional graduate level students, from all fields, who will study and conduct research. The Graduate School will award up to $2,500.00 each.
Alp Aytuglu is an international student from Turkey and doctoral candidate in human development and family science, working under the supervision of Dr. Geoffrey L. Brown. Alp's work focuses on parenting in diverse socio-cultural contexts with a particular interest in fatherhood and the development of the father-child relationship. Alp is currently a research assistant on the Parents and Children Together (PACT) project at UGA, an NIH-funded study examining contextual factors affecting the transition to parenthood, and fathers' contributions to infant development among unmarried, African American/Black men in rural Georgia. Alp's future goals include pursuing postdoctoral training to enhance his understanding of both socio-emotional and neurocognitive correlates of fathering in preparation for further developing his independent research program.
Danielle Bradke is a Ph.D. student in the Warnell School of Forestry and Natural Resources interested in conservation biology and population ecology. Her research uses population models and genetic tools to better understand wildlife populations, with an emphasis on reptile conservation. For her dissertation, she is studying population processes and monitoring methods for diamondback terrapins, an estuarine turtle species that occurs along the East and Gulf Coasts of the United States, including Georgia. In support of this work, she has been awarded research grants from the Diamondback Terrapin Working Group, the Chelonian Research Foundation, the Society for the Study of Amphibians and Reptiles, the Environmental Resources Network, and the UGA Graduate School. Her career plans include leading research in academia, government, or an NGO and working with managers, agencies, and other stakeholders to solve conservation problems and inform management decisions.
Molly E. Hale is a third-year doctoral student in the Clinical Psychology program at the University of Georgia. Originally from Seattle, Washington, Molly received her B.A. in Community Psychology from the University of Washington. Molly is an emotion researcher by training who seeks to better understand predictors of child internalizing psychopathology (e.g., anxiety, depression) within the context of close relationships (e.g., parents and friends). She is interested in examining pathways between relationship indicators and psychopathology through self-, friend- and parent-reports as well as behavioral and physiological assessments. Molly seeks to answer her research questions using advanced statistical modeling and is actively training to receive a minor in quantitative analysis during her doctorate. Upon graduation, Molly hopes to continue her research in an academic setting.
Ved Parkash is a Ph.D. student in the Department of Crop and Soil Sciences at the University of Georgia. He is from India and received his undergraduate degree in Agricultural Sciences from Punjab Agricultural University, Ludhiana, India. Ved obtained his master's in Crop Science with a focus on vegetable production from Texas Tech University, Lubbock, Texas. Research conducted in the Cotton Physiology lab at UGA was in tandem with Ved's research interests and motivated him to join UGA for a Ph.D. degree. Ved's research is focused to evaluate the effect of various biotic and abiotic stresses on the yield of cotton along with its physiological response to these stresses.  Ved's future plan is to explore physiological mechanisms driving plant response to abiotic stresses and identify promising traits to enhance crop resilience to environmental stressors driven by climate change.
Yitang Sun is a Ph.D. Candidate in Genetics at the University of Georgia (UGA). Before moving to UGA, Yitang pursued a master's degree in Public Health at the University of Florida, developing the ability to track down risk factors and causes of diseases. Prior to that, his five-year medical school training at Henan University focused on disease diagnosis and management. Yitang has a strong interest in the genetic basis of diseases and the role of genetic variations in influencing individual disease risks. His current research focuses on investigating the causal associations of lifestyle and nutritional factors with diseases. An important part of his research is undertaking Mendelian randomization (MR) studies to prioritize causal risk factors for diseases. MR uses genetic variants to turn observational data into a pseudo-randomized controlled trial. This method enables scientists to estimate the causal effect of risk factors (such as body mass index or diet) on diseases. In 2021, he received the Mary Erlanger Graduate Fellowship. In addition, he is the first student ever to have received the award twice for the Mote Graduate Support Fund for Biomedical Genetics Research. Recently, he received the Graduate Education Advancement Board Graduate Fellowship.
Hyesu Yeo is a Ph.D. candidate at the University of Georgia School of Social Work (UGA SSW). She currently focuses on studying the trends of older workers' labor market participation in the U.S. for her dissertation. Her research interests include aging policy, labor policy, low-income workers, life-course labor, the retirement process, and life after retirement. After graduation, she desires to pursue a career as an expert in aging in the labor market, especially for unprivileged workers. She also wants to create and develop aging policies and programs that reflect reality. She has had a high amount of training in multidisciplinary research integrating social work, economics, and gerontology from her Ph.D. program at the UGA SSW and varying workshops which has helped her realize her career goal. The Graduate Education Advancement Board Fellowship will be a great resource for her to support her financially and motivate her career goal.
Alyssa Brown is a Doctoral Candidate in the Department of Sociology at the University of Georgia (UGA). She ultimately chose to complete her graduate studies at the UGA because many of the faculty in the Department of Sociology had compatible research interests and it was clear that working with these faculty members would help mold her broader interests into a meaningful research concentration. Alyssa's current research focuses on the influence of social context on family processes and youth outcomes and the long term impact of early family dynamics on adolescent and young adult outcomes, including risk-taking behaviors, crime, and intimate partner violence (IPV). She received the 2020 BO Williams M.A. Award from the Department of Sociology for her thesis research, which examined how economic hardship indirectly increases the risk for risky sexual behavior among Black American adolescents through its negative impact on family processes. After completing her Ph.D., Alyssa hopes to continue her research on families either as a Professor of Sociology or as a researcher for a government agency, such as the Centers for Disease Control and Prevention.
Shuang Fu is a Ph.D. candidate in the Department of Language and Literacy Education at the University of Georgia. As an international student, she was born and raised in a Chinese working-class family and went to public schools all the way through her K-12 education. Despite growing up in China where the educational, social, and racial structure is a completely different context, Shuang started becoming aware of the ubiquitous color-blind epistemologies wrapped in her previous minds and ideologies and decided to pursue her Ph.D. degree in the field of language and literacy education. Leading by the transformative journey, her research agenda focuses on the education inequities faced by racially, linguistically and socioeconomically minoritized students, critical educational policy analysis, youth participatory action research, and culturally sustaining pedagogy. She examines how language education policies and language ideologies inform teachers' pedagogies in ways that both challenge and create affordances for multicultural and multilingual education. Shuang is a passionate and energetic emerging young scholar and hopes to become a faculty member after finishing her doctoral program.
Shune Kimura is a board-certified large animal internist and currently pursuing a Ph.D. through the Department of Large Animal Medicine in Comparative Biomedical Sciences. After completing his undergraduate degree in Biomedical Engineering at Georgia Tech, he worked at a small animal clinic for two years before earning his Doctor of Veterinary Medicine at Tuskegee University. The following summer, he worked directly under Dr. Hart, researching systemic inflammatory response syndrome (SIRS), a major component of critical illnesses such as sepsis. After vet school, he completed his intern year in Large Animal Field Services at UGA, and a three-year residency and master's program in Veterinary Biomedical Sciences at Auburn University. His master's project continued his work on SIRS, investigating alternative therapies for horses, and was recognized as the best large animal resident abstract at the International Veterinary Emergency and Critical Care Symposium in 2020. He decided to return to UGA to work with his longtime mentor, Dr. Hart. Now, under her guidance, he will investigate insulin's influence on the equine immune system, specifically in SIRS. Long term, Shune plans to pursue a career in academia, where he can apply his unique perspective in educational, clinical, and research contexts.
Limeng (Momo) Xie, a doctoral candidate in the Department of Plant Biology, was admitted through the Integrated Plant Science (IPS) program. Momo chose UGA for her Ph.D. degree because of the excellent research training she could get from a group of world-class plant scientists here. She applies her strong interdisciplinary skills in computer science, statistics, plant genetics and biology to develop data-analysis techniques to quantify the root architecture diversity of a staple crop common bean (Phaseolus vulgaris. L). By developing new computing algorithms, she will investigate the genetic, behavioral, and environmental sources of root architecture diversity of one single genotype. Her research will benefit a broad spectrum of studies from ecology to agricultural science in understanding how root function impacts population fitness at fundamental levels. Following her passion to plant science, her future goal is to be a researcher in either a university or industry to help to address the food challenges in the mid-21st century. She is determined to make the world better by improving human's well-being.
Sophal Mak was born in Cambodia, a country that experienced a genocide regime (1975-1979). Sophal's parents' families wanted to flee to the border of Thailand, but they were too far and could not migrate there by foot. Thus, they decided to migrate internally. In late 1980s, Sophal's parents met, got married, and went to vocational school while others focused on their survival post-genocide. Because of her parents' value in education and horrific genocide experienced by her family and country, Sophal has grown her interest in education and mental health. Sophal started her career as a teacher, a counselor, and now a doctoral student in Human Development and Family Science with emphasis in Marriage and Family Therapy at the University of Georgia. Sophal's scholarly interest is in traumatic stress caused by human and natural disasters. Sophal has been building her expertise in traumatic stress and multi-systemic interventions among refugee families. Sophal believes that traumatic stress is a social justice issue and needs to be addressed across system levels (i.e., individual, family, community, country). Sophal is working to become a family therapist, a prevention interventionist, and a family researcher who uses a systematic and trauma-informed lens.
Shelby Steuart is a Ph.D. candidate in the University of Georgia's Department of Public Administration and Policy, specializing in health policy. She is interested in maternal and child health and the impact of medical cannabis on health and labor outcomes. Her dissertation work evaluates the outcomes of two state policies on cannabis safety, in terms of accidental poisonings and physician prescribing behavior. Shelby chose UGA for her Ph.D. for the supportive faculty mentors, top-ranking program, and opportunity to work on a large-scale federally-funded research grant. Shelby was the Department of Public Administration and Policy's Student of the Year for the 2021-2022 school year and is the co-investigator on two UGA-based grants. Shelby hopes to become a tenure-track professor at a research university to continue the tradition of providing high quality education while doing rigorous research.
Colleen Sedney is currently a third year Ph.D. student in the department of Infectious Diseases in the College of Veterinary Medicine. Colleen chose to attend UGA to pursue her Ph.D. due to the resources available to produce high impact work and the collaborative nature of the institution. Her research goals are to assess how pathogens are able to evade the host immune system to cause disease and subsequently how we can combat these mechanisms to prevent serious illness. In the lab of Dr. Eric Harvill, Colleen investigates the neonatal immune response to Bordetella pertussis, better known as whooping cough, which primarily infects babies and is potentially fatal. She also assesses how a toxin made by the bacterium contributes to causing severe and fatal disease in young mice. This work has involved the development of new mouse models and immunological assessments via multiple collaborations with various researchers at UGA. After graduation, Colleen plans to continue her work within a United States government or military laboratory group to research various pathogens and develop mechanisms by which to combat them.
Madhav Subedi is a Ph.D. student studying plant breeding, genetics, and genomics at IPBGG, UGA. He is originally from Nepal where he completed his bachelor's and came to the US for his higher studies in 2017. Madhav wants to be a successful plant breeder by developing varieties with improved productivity and nutrition to contribute toward food and nutritional security. His interest in plants comes from the gardening experiences he had with his family. UGA has one of the best plant breeding programs in the US with excellent research opportunities in a wide range of food and ornamental crops. Therefore, UGA was his top priority for graduate study. His doctorate research focuses on understanding the genetics of physiological and quality traits in wheat. Madhav received merit-based scholarships for his high school and undergraduate study. He worked as a plant science instructor for high school level after receiving his bachelor's degree. He also worked as a graduate teaching assistant during his master's study at the University of New Hampshire. With these learnings and experiences, he is hopeful for achieving his career goals.
Eun Young Yeom was born, raised, and educated in Seoul, South Korea. She served as a middle/high school English teacher in South Korea for 12 years and is now a Ph.D. candidate in the Department of Language and Literacy Education at the University of Georgia. Her research interests revolve around translanguaging, EFL (English as a foreign language)/ESL (English as a second language) and dual language programs, and critical content analysis of young adult literature about Asian Americans. Her research projects include Korean EFL emergent bilinguals' meaning-making in a translingual book club, and immigrant youths' translanguaging, Korean transnational emergent bilingual youths' experiences reflected in translingual book club discussions and online translingual writing. Her interdisciplinary research incorporating translanguaging and multicultural young adult literature transcends between English language teaching and literacy education, and focuses on emergent bilinguals' English learning, meaning-making processes, lives, and critical literacy development. She tries to integrate a decolonizing and humanistic approach into her research, and actively involves linguistically marginalized youths in the local community, thereby contributing to creating a more culturally sustaining and inclusive educational environment.
Sarada Sripada is a Ph.D. Candidate in Biochemical Engineering in the College of Engineering. She obtained her bachelor's and master's in Biotechnology from universities in India, during which she developed a passion for biochemical engineering. Her keen interest to continue further research in biochemical engineering led her to UGA, which has an excellent doctoral program in engineering. Sarada works in the Catalysis and Reaction Engineering Lab headed by Dr. Kastner, where she is developing sustainable solid acid and base carbon catalysts from U.S forestry resources with potential applications in the synthesis of value-added chemicals, jet fuels, and carbon capture. As part of her curriculum, she also worked as an intern with Kimberly Clark Corporation on a project related to integrating diapers into organic recycling processes. She is a recipient of the Air and Waste Management Association, Georgia Chapter Scholarship, the SENIC Catalyst Grant, Georgia Institute of Technology, and Summer Research Grant, Graduate School, UGA. After the completion of her Ph.D., she hopes to secure a job in the research and development sector of the chemical industry.
Jarvis Hill was born in Sudbury, Canada, in 1997.  In 2019, he completed his B.Sc at the University of Guelph, having worked with Professor William Tam and Professor France-Isabelle Auzanneau.  In the same year, he began his Ph.D studies in organic chemistry at the University of Georgia under the supervision of Professor David Crich.  His research focuses on the development of synthetic reactions to access the trisubstituted hydroxylamine moiety and their applications as bioisosteres in small molecule drug discovery. Together with his advisor Professor David Crich and post-doctoral fellows Dr. Michael Pirrone and Dr. Vikram Sarpe, he co-founded a company, Hydroxalogs Biosciences, aimed at exploring the use of hydroxylamines in medicinal chemistry.  Following the completion of his Ph.D, he hopes to pursue a postdoctoral fellowship at the interface of organic chemistry and chemical biology.
Jinan Zhang is a Ph.D. candidate in Electrical and Computer Engineering at the University of Georgia. He received a B.S. degree from North China Electric Power University in 2012 and M.S. in Electrical Engineering from Tianjin University in 2015. After several years of work as a power system operator in China, he came to UGA for the pursuit of a doctoral degree in 2019. Several reasons led him to choose UGA: high-quality curriculum, vibrant student community, and interdisciplinary collaborations. Jinan's research interest includes power electronic-based smart grid, microgrids, renewable energy integration, cyber-physical security, attack detection and diagnosis, resilient control, and machine learning techniques application in power systems. He has accumulated rich distribution grid operation experience that complements his research, especially in the simulation and control of renewable energy and distribution. In addition, he assisted his supervisor with the Department of Energy (DoE) project as a student lead.  For the last three years at UGA, he has published 13 academic papers on smart grids. His career goal is to be a research scientist in electrical engineering. He is passionate about innovative methods, such as machine learning and deep learning, and their application to addressing the security, stability, and resilience in power systems.
---
Joel Terry Hunt Graduate Fellowship in Engineering
Established to provide support for exceptional graduate student(s) in the College of Engineering. Recipient(s) should be of high moral character and engaged in community service, volunteering, and/or leadership activities. Recipients are chosen based on merit, and first preference will be given to entering graduate students wishing to pursue an advanced Engineering degree.
Adurangba "Victor" Oje is a fifth-year Ph.D. candidate in Engineering at the University of Georgia. He graduated from the University of Ilorin with a B.Eng in Electrical/Electronics Engineering. He is affiliated with the University of Georgia's School of Electrical and Computer Engineering and the Engineering Education Transformational Institute. His research focuses on the intersection of learning sciences and engineering education. Oje's research is centered on the pedagogical and instructional design of Virtual. Reality (VR) environments in engineering. Victor is particularly interested in the use of multimedia and generative learning principles to promote engagement and positive learning outcomes in engineering-focused VR research imperatives. He is also interested on the application of systematic and meta-analysis methodologies in STEM research. His other research interests include evaluation and validation of educational measures in STEM.
---
Mary Lynn Oliver Hunt and Matthew Alan Hunt Graduate Studies Fellowship
The purpose of the fund is to provide support to an exceptional graduate student(s) in the Department of English. Recipient(s) of the award will be chosen based on merit. The fellowship can be renewed for two years for a Master's candidate and five years for a Ph.D. candidate.
Morgan Richardson Dietz is a Ph.D. Candidate in English at the University of Georgia. Born and raised in Southern California, Morgan pursued a bachelor's degree in English Education at Northern Arizona University, and remained there to complete a master's degree in English (Literature). In 2018, Morgan chose to study at the University of Georgia for her doctoral degree. Her mentor and major professor, Esra Mirze Santesso, has been particularly knowledgeable and supportive throughout her time here and was a major factor in her decision to attend UGA. Morgan's specific research interests are interdisciplinary, located at the intersection of Postcolonial Studies, Food Studies, and Gender Studies. Her dissertation, currently titled "Political Portions: Food and Femininity in Contemporary Bengali, Assamese and, Bangladeshi Fiction" asserts that women's food preparation, consumption, and abstinence are political actions, regardless of their appearance in public or private spaces and despite their typical coding as mundane, or even repressive. It assembles literary examples in which voluntary hunger may afford agency or signal rebellion and others which consider large-scale, systemic forms of hunger. After graduating from the University of Georgia this coming spring (2023), Morgan Richardson Dietz intends to teach at university level and begin revising her dissertation for publication.
---
Hamilton Lokey Graduate Scholarship
The purpose of this scholarship is to recognize outstanding University of Georgia undergraduate students who wish to continue their educational studies by enrolling in a graduate program at UGA. Students are required to have an overall GPA of 3.0 or higher. Preference is also given to students who have worked during their undergraduate career to help pay for educational costs; written documentation from the student's employer is required. The scholarship may be renewed up to three years by reapplying, which requires certification of good academic standing.
Marshall Liss grew up in Roswell, GA, and moved to Athens in fall of 2016 to study at the University of Georgia. Here he completed his BS in chemistry with honors, primarily studying analytical and materials chemistry. Throughout his undergraduate career, Marshall received the CURO Assistantship Award 3 times, as well as the CAS Norman Herz Small Grant for Student Research. During his senior year as an undergrad, he found an interest in higher education and decided to pursue a PhD in chemistry. With his growing interest in organic chemistry and love for Athens, GA (and the Georgia Bulldogs), Marshall chose to stay at UGA for graduate school. Since joining Chris Newton's organic synthesis lab, Marshall aims to create new methods for producing chiral ligands used in modern chemical synthesis. After graduate school, he hopes to continue researching and discovering better methodologies towards natural product synthesis, that can one day condense modern pharmaceutical processes.
The 2021-2022 Hamilton Lokey Graduate Scholarship has been awarded to June Haeun Kim. June is a fifth year Ph.D. student under the direction of Dr. Walter Schmidt in the Department of Biochemistry and Molecular Biology. She is determined to pay forward the compassionate teaching she attributes her success to, and her long-term goal is to foster the next generation of scientists as a professor and a mentor. In Spring 2021, June served as a Graduate Lab Assistant to gain experiential teaching opportunities. June also gained experience presenting in academic settings, delivering a 45 minute talk at the departmental graduate seminar. Notably, in April 2021, she also presented a virtual talk about her thesis research at the annual Southeastern Regional Yeast Meeting (SERYM) hosted by Vanderbilt University. Her research involves the post-translational modifications of cancer-related proteins, from which she was selected by SERYM faculty members for recognition of her outstanding presentation. June has received many training opportunities towards her career within the UGA community. With gratitude, she thanks the UGA Graduate School and the donors of the endowed funds who have made this journey possible.
Lauren Griffin finished her undergraduate at the University of Georgia (UGA) in 2019 and  graduated with a B.S. in Biological Engineering, Magna Cum Laude, with Honors. She also  completed a certificate in Personal and Organizational Leadership within the Terry College of  Business Institute for Leadership Advancement (ILA) program. Today,  Lauren is a graduate student at UGA working on her Ph.D. in Biomedical Engineering in the Handa  Biomaterials Lab. Lauren is also involved in the Athens Area Guide Dog Foundation (GDF) program and remaining in Athens has allowed her to continue volunteering  to raise service dogs as well as step up to the role of group leader. She loves spending time with  her lab-in-training when she is not physically in her research lab. As a graduate student at UGA,  Lauren has participated in the NSF I-Corps Accelerator program, a Nature Research Scientific  Writing webinar, and has received the Hamilton Lokey Graduate Scholarship. Lauren plans to  complete her graduate studies in May 2024 and afterward, hopes to secure an industry job in  control systems for a biomedical-related company.
---
Gwinn Henry Nixon Scholarship Fund
The purpose of this scholarship is to provide funds to a graduate of Augusta University pursuing a graduate degree in the College of Arts and Sciences or in the School of Law at the University of Georgia. Selection is based on demonstrated academic excellence and character. Need is a consideration, but not required. Recipients of this award shall be known as Gwinn Henry Nixon Scholars.
River Gracey is a first-year graduate student at Grady College earning a master's degree in Mass Communication and journalism. He graduated from Augusta University in May 2021 with a bachelor's in communications with a minor in history. A big sports fan, River wanted to pursue a career that focused on being around professional sports. At AU, he fell in love with the communication department and some like-minded professors that also shared his passion for MLB, NFL, NBA, and College Football. Together, they spent a lot of time thinking of new methods on how the student communication department could cover and uncover different sports content in the Augusta area from things such as AU sports, local high schools, and minor league baseball. This work led River to be inducted into the Lambda Pi Eta honor society in 2018, the official communication studies honor society of the National Communication Association. River is attending the University of Georgia because of the rich tradition that Grady college has. Put that together with one of the best athletic departments in the country, and it was easy for him to pursue an academic career at UGA. River hopes to work for a professional sports team's public relations department working in social media.
---
Osborne Graduate Fellowships for Students in the Franklin College of Arts and Sciences
The purpose of this fellowship is to support outstanding students who are underrepresented in their fields. The definition of under representation should be discipline-specific and may include such factors as gender, race/ethnicity, military veteran status, disability, or first-generation student status. Awards may be made to master's or doctoral students in the Franklin College of Arts and Sciences.
Ciondi Bess
Integrated Life Sciences
Lauren Beugelsdyk
Integrated Life Sciences
Benjamin Blackburn
Integrated Life Sciences
Lindsay Berardi
Integrated Life Sciences
Christina Endara
Integrated Life Sciences
Jeffrey Fairley
Integrated Life Sciences
Alyssia Gonzalez
Integrated Life Sciences
Malcolm Peavy
Integrated Life Sciences
Alejandro Pereira
Integrated Life Sciences
Osayomore Marie Lacour
Integrated Life Sciences
---
Phelps-Stokes Graduate Fellowship
The holder of this fellowship must pursue studies in one of the following departments: agricultural & applied economics, economics, education, history, political science, public administration & policy, social work, or sociology. The recipient must make a scientific study of the role of Black or African American individuals in American society.
Cerenity Collins is a Ph.D. Candidate in the Department of Sociology at the University of Georgia. She received her B.S. in psychology and her M.A. in sociology from UGA. She chose to attend UGA for her graduate studies because of her interests in conducting experimental research and because UGA's department of sociology houses the Laboratory for the Study of Social Interaction (LaSSI) where she served as both a Project Manager and as Lab Manager. Her research interests are in race and ethnicity, social psychology, and health. Her dissertation work applies W.E.B. Du Bois' theory of Double Consciousness to the study of identity, emotion, and health outcomes for Black STEM students. This year, Cerenity has received the Phelps-Stokes Graduate Fellowship, and the funds from this award are instrumental in her dissertation data collection. All the support she has received for her work has been vital in helping her progress towards her long-term career goal of becoming a professor at a research institution where she can continue to conduct research and mentor undergraduate and graduate students from underrepresented backgrounds.
---
Phibro Animal Health Graduate Fellowship
The purpose of the fund is to support top doctoral students in their research related to animal nutrition and health. Recipients will be selected based on academic excellence and the relevance of their research interests to medicated feed additives and animal health in the global marketplace. This scholarship is renewed based on academic standing and performance.
Yang Lin is a poultry science Ph.D. student at the University of Georgia. She received her bachelor's and master's from China Agriculture University's department of veterinary medicine. After she graduated from the master's, she decided to continue her studies in the poultry area. With more than a hundred years of history, the department of poultry science at UGA has educated many poultry specialists and greatly contributes to the agricultural industry. Therefore, UGA was her best choice for further study. Her research interests are the application of feed additives, such as enzymes and prebiotics, in improving gut health in Eimeria-challenged broiler chickens. She attended a total of ten scientific conferences and completed several presentations. Until now, she has published 3 papers: Qualitative and quantitative profiles of jejunal oligosaccharides and cecal short-chain fatty acids in broiler chickens receiving different dietary levels of fiber, protein and exogenous enzymes (Lin and Olukosi, 2021); Exogenous Enzymes Influenced Eimeria-Induced Changes in Cecal Fermentation Profile and Gene Expression of Nutrient Transporters in Broiler Chickens (Lin and Olukosi, 2021), and The effects of xylo-oligosaccharides on regulating growth performance, nutrient utilization, gene expression of tight junctions, nutrient transporters, and cecal short chain fatty acids profile in Eimeria-challenged broiler chickens (Lin and Olukosi, 2022). Her career plan for the future is to work in the animal industry and to contribute to animal health.
---
Jane S. and W. Harry Willson Graduate Fellowship
This fellowship was established to recognize excellence in graduate education.
Mariam Fatehi joined the University of Georgia in 2016. She received her master's degree in social work and is pursuing her Ph.D. in social work at the UGA. Before joining UGA, Mariam had a master's in clinical psychology from the Iran University of Medical Sciences and worked as a licensed psychotherapist for several years in Tehran. She decided to obtain her Ph.D. from the UGA School of Social Work because of its outstanding faculty, enormous research opportunities, advocacy for diversity, and scenic campus. Mariam's research interest is mental health assessment, focusing on substance use disorders. Mariam has co-authored 14 peer-reviewed articles and presented several papers at national and international conferences. Her dissertation is centered on examining prescription drug misuse among young adults. She aims to identify the indicators that explain individual differences in vulnerability and resilience, and how developmental trajectories are altered because of substance misuse during this specific developmental phase. This knowledge will direct her to design well-timed and targeted interventions that improve treatment outcomes among young adults. Mariam believes that her studies at the UGA have been a valuable experience that has prepared her to achieve a faculty position in the future.
Shuyang Wang is currently a fourth year Ph.D. student in the Educational Administration and Policy Program at Mary Frances Early College of Education. She has been serving as a research and teaching assistant to Dr. Walker Swain and Dr. Richard Blissett. She is also the recipient to the College Research Scholar Award and has also won the 2022 Faculty Scholar Award from her department. She received her M.Ed. degree from Vanderbilt University in Child Psychology in 2018, and a B.S. in Psychology from Furman University in 2016. Before starting her Ph.D. program at UGA, she worked as the Outcomes Measurement Manager at Girl Scouts of Greater Atlanta where she gained valuable work experience in measurement, program evaluation, and non-profit management. Her research centers around two main issues that she is very passionate about: early childhood education policy, and social justice. More specifically, her research examines issues such as early childhood education program effectiveness and equity, pay parity and turnover issues in the early childhood education workforce, and how to better use quantitative methodologies to advance social justice. She strives to be a mixed-methods education researcher and produce impactful research in the future.
---
UGA Alumni Association Endowed Graduate Fellowship
Established to provide support, based on financial need, to a student enrolling in graduate school for the first time. The applicant must possess demonstrated leadership skills and strong academic accomplishment.
Di Quon's feature film acting debut as "Lily Kim," hotel seamstress in Maid In Manhattan starring Jennifer Lopez and directed by Wayne Wang was followed by over a dozen television credits (many of them recurring characters), fifty-ish commercials, several independent films and a lead role in the hit Grown Ups starring Adam Sandler. As a producer, Di has worked on HBO music specials, PSAs and charity galas. As a voice artist Di has been in an Oscar nominated film, featured in television series, starred in multi-seasonal podcasts including Hero Hotel and will be featured in the highly anticipated Gotham Knights video game coming out this year. As a writer, Di is currently assisting on a Disney Film, has a story she wrote being considered for series and is hoping the Consolidated Creative Feature Film script she co-wrote with another MFA Performance cohort member sees production in Maymester 2023. Di was the creator, executive producer and star of the PBS pilot My Life… Disoriented which was the first Asian American dramedy to air on television. After teaching On-Camera Acting for undergraduates last year at UGA, she was thrilled to have her Directorial big screen debut at the Asian American International Film Festival with the short film Agu, which her nine year old daughter was featured in.
---
External Fellowships
External fellowships, scholarships, and grants often emphasize specific areas of study, support students from particular backgrounds, or fund student research. In addition to providing financial support, these awards sometimes also provide valuable professional development.
Southern Regional Education Board Doctoral Scholars Program Fellowship
The SREB-State Doctoral Scholars Program offers two awards to students who are pursuing Ph.D.s and plan to become college and university professors: the Dissertation Award and the Doctoral Fellowship Award.
SREB Dissertation Award Recipient
Jessica Martinez
Geography
SREB Doctoral Fellowship Award Recipients
Nikia Pinson
Human Development & Family Sciences
Tia Shorter
Engineering