Written by Jacob Smith, Graduate Assistant of the UGA Graduate School
Interview with Katie Galyon, masters student in the UGA Franklin College of Arts and Sciences
It is most people's dream to see their work positively impact individuals. For UGA graduate student Katie Galyon, this is a dream come true.
Katie Galyon is a second-year master's student at the University of Georgia, Franklin College of Arts and Sciences. Her overarching field of study is Hispanic Linguistics, focusing on contact between Spanish and Quechua in the Andes Region as it relates to gender morphology.
She spent one month in Cusco and Lima Peru during the summer of 2022. Here she performed research on an understudied group, speakers of the Quechua language.
Her research impacts the community by shedding light on an understudied group with the desire to raise an understanding of how individual identity impacts language use.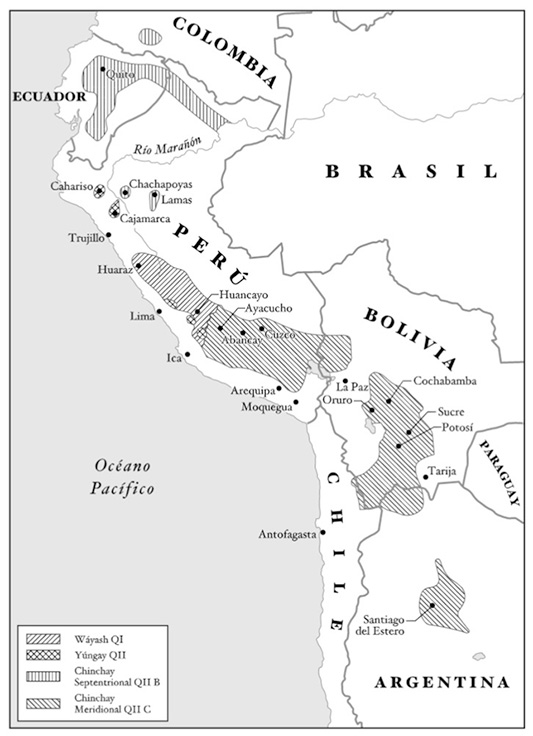 Galyon's Research
The University of Georgia set up Galyon for a successful mission to Peru to perform data collection among 22 subjects who speak Quechua and Spanish. Galyon received the LACSI fieldwork grant which allowed her to fully fund the trip. Six of these participants are members of the LGBTQ community. She used these interviews to gather data that will be used for her thesis.
Galyon explained, "My thesis focuses on how gender and sexuality are performed through language within the context of the contact situation between Spanish and Quechua, and how gender and sexuality interact with indigeneity and the social aspects of people's lives."
This double-marginalized group is important to understand better as they are speakers of an indigenous language and members of the LGBTQ community.
"While I was there, one of my participants was working towards their master's in anthropology looking at the intersection of gender and sexuality with issues of race and indigeneity from an anthropological point of view," Galyon said. "They were told by their university that the subject was not a valid form of study and that they could not complete their degree."
Galyon stated that a heterosexual participant  expressed that there were no members of the LGBTQ community in the indigenous areas surrounding Cusco, contrary to the multiple interviews Galyon conducted with members of that community. She continued, "By exploring the way that social identities impact the use of Andean features and how use of these features demonstrates identification with or distancing from Andean culture, I am shedding a light on a group that doesn't feel heard."
Her favorite quote is from a Mexican proverb and has been used to support LGBTQ movements in Mexico. "Quisieron enterrarnos, pero se les olvido que somos semillas," translated as "They tried to bury us, but they didn't know that we were seeds."
Another focus of Galyon's research is the intersection of gender and sexuality with issues of race and indigeneity. "This is something specific to this group of people," she said. She took her research a step further and also observed how certain social positions affect how Quechua is used, such as a teacher using more standard features and a program director using more Andean features.
What is Quechua?
According to Penn Language Center, it is "the language of the Inca Empire still spoken by approximately 8 million people throughout the Andes, and the most spoken indigenous language in the Americas."
"I was primarily in Cusco, but was able to go to more remote areas where I performed two mono-lingual interviews  in Quechua," Galyon said. "I think this is important to show that Quechua is very much still an alive language that has 8-10 million native speakers and is being revitalized."
Listen to an audio clip from one of the interviews with a mono-lingual Quechua speaker:
Galyon had the option to write her thesis in English or Spanish. She decided to write in Spanish so that the research would be accessible to the group being studied.
The subject that Galyon is studying has an impact on the future of Quechua as a language and also on individuals all over the world that fall into one of the many areas that Galyon's research touches on.
Thanks to funding from the Foreign Language and Area Studies Fellowship (FLAS) program, Galyon was also able to take an intermediate Quechua course from a native speaker in Cusco in addition to performing research. This experience brought all of her previous and current studies together.
Katie Galyon is creating positive change by not only working on a global level, but also on a community level.
Galyon teaches Spanish 1001, a role that she takes very seriously. "I work hard to expose my students to a language and culture that they might not see," Galyon said. She does this by building community in the classroom to make a comfortable learning environment, showing popular media from other languages such as the music video Bad Bunny's song Neverita, and teaching activities such as how to make tortillas by hand.
"I want to lower the affective filter, reducing anxiety and creating an environment where students can gain more knowledge," Galyon said.
Galyon can currently be found studying or taking classes in Gilbert Hall and explaining her research at events such as the Conference of the Americas, where she recently presented.
What's Next
Galyon recently passed her comprehensive exams and is finishing her thesis for a May graduation. After thesis completion, she plans on attending the University of Texas, Austin to pursue her Ph.D. in the same field.
"I hope to one day have the ability to change laws and provide legal protection for marginalized communities," she said.
Galyon explained how UGA set her up for future success. "I feel well prepared for the next step in my career due to the thorough program that UGA has and mentors such as Dr. Howe who has helped me fill in the gaps," Galyon said.
The research that the University of Georgia affords students knows no boundaries. Galyon's research has implications for the everyday people of Peru and other communities by raising awareness of this marginalized group and beginning conversations that need to be had.
As Galyon stated, one of her participants was denied acceptance to study indigenous LGBTQ individuals in Peru for being an invalid form of study. The work that she is doing sets the framework for how to begin conversations with individuals in these communities to create positive cultural adaption.
The future for this research could be expansive, possibly opening doors for new classes, areas of study, outreach programs, and more.
UGA offers many graduate-level programs that prepare students to be successful leaders in the world and an array of funding opportunities that support graduate research.
Follow the graduate school (@UGAGraduateSchool) on all social media platforms to hear more stories from students who are impacting communities on a local and global level.
Read more stories like Katie Galyon's here.
Klee, C. A. (2009). El español en contacto con otras lenguas. Georgetown University Press.