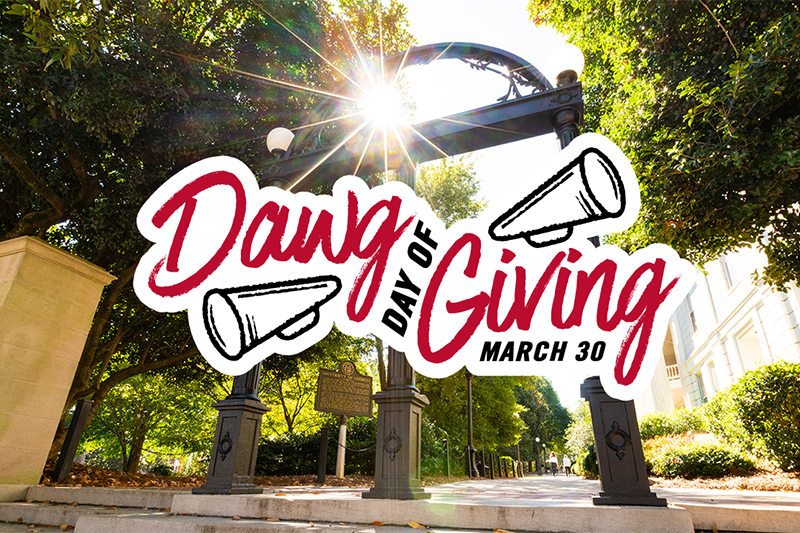 On March 30, we're #CallingAllDawgs to make a gift of any size. This collective display of Bulldog generosity will turn one day of giving into a lifetime of opportunities for UGA graduate students.
Support our Future. Give to Graduate Education at UGA.
With diversity of experiences and fresh ideas, graduate students bring something special to the University of Georgia community. By the time they earn their graduate degrees, they'll have the opportunity to excel as distinguished leaders, scholars, and experts. Along the way, they contribute vital work toward the teaching, research, and service missions of UGA. 
The University of Georgia Graduate School provides the framework for graduate students to earn a valuable degree in our wide-ranging, first-rate programs. We foster an inclusive and equitable environment where all can reach their full potential, and we support exceptional experiences with world-class faculty. 
As our students go on to forge successful careers, we enrich communities through advancements inspired by graduate education.