Written by Clarke Schwabe / Originally published on June 22, 2023
Delia Owens, author of "Where the Crawdads Sing," recently made a $50,000 commitment to the University of Georgia to establish the Delia Owens Fellowship in Ecology.
For Owens, creating support for graduate students—specifically, doctoral students in Ecology or Integrative Conservation and Ecology in UGA's Odum School of Ecology—is something that hits close to home.
"I remember what it's like to be a graduate student," said Owens, who received a bachelor's of science in zoology from UGA in 1971. "I had been working for seven years, doing research for zero salary, when I decided to go to graduate school. I was basically broke, wondering how I was going to pay for it, when someone came along with a scholarship, and I've never forgotten that. So, I thought 'well, I can do the same thing for other people.'"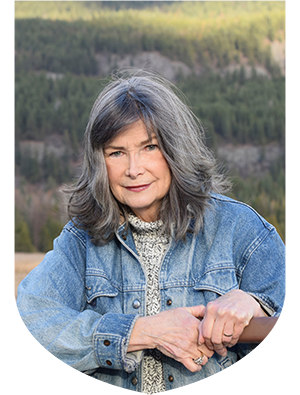 The Thomasville native's $50,000 pledge will be matched by the UGA Foundation to establish a $100,000 fund that will create the Odum School's first doctoral student scholarship. Initially, the scholarship will prioritize summer stipends for Ph.D. students, who often go without support while performing field work in remote locations during the summer months, or for the development of research projects separate from those funded by students' faculty mentors.
"I thank Dr. Owens for her generosity and express my gratitude to the UGA Foundation for their ongoing support of student scholars," said Sonia Altizer, interim dean of the Odum School. "Scholarships like this one are crucial for recruiting and retaining outstanding, diverse graduate students to the Odum School, to produce the next generation of leaders in the field of ecology."
The idea to create a fellowship came after UGA Libraries proposed that Owens donate her papers—manuscripts, records, field notes, research papers, and more—to the university's Special Collections Libraries.
"I was so honored by that," said Owens. "Just a couple of months into the publication of 'Crawdads,' they asked me to donate my archives. It's something I hadn't even thought about, but now it's wonderful to know that my notes and so forth will be preserved."
With her archives secured in a place where they could be of use to generations of students, it didn't take long for Owens to consider other ways she could help UGA students. Owens chose ecology as her fund's focus not just because it's been at the center of her career—she co-wrote three non-fiction natural history books before "Where the Crawdads Sing"—but because she feels supporting the study of ecology is of the utmost importance.
"Ecology has always been important, but right now it's critical," said Owens. "We're down at our own one-yard line. We're not where we want to be right now with Earth. So, we have to do everything we can to keep our first-string in there, and hopefully this fellowship helps us do that."
Owens becoming a graduate student may have seemed unlikely before she went to UGA—"In high school, my friends never thought of me as a good student"—but she credits a liberating experience in Athens for opening a world of possibilities to her.
"Just opening the catalog and seeing all the courses I could take was eye-opening," said Owens. "I knew I loved nature, but I had never seen all the details of how I could explore that. And I had a great professor, Dr. Murray Blum, who made me realize how connected all the different sciences are. It felt like he really brought me into the field of science more than just teaching me as a student."
That feeling is one she hopes her fellowship can help students experience: realizing that they can be a valuable part of the scientific community, even as a student.
"That was an important part of the process," said Owens. "A lot of people fail when they perceive this huge line between student and scientist. But if you have the right help, you realize 'I can do this,' and you can start passing that line early on in your career."
Owens currently lives in North Carolina, where she is working on her next novel, a story of mystery, romance and nature that weaves an ecological message into the narrative.
More information on UGA Graduate School scholarship and fellowship opportunities can be found at grad.uga.edu/funding.