Congratulations to the 2023 Recipients
George Hugh Boyd Memorial Scholarship
The purpose of this scholarship is to attract and retain students who can meet the high standards of Dr. Boyd, who dedicated his life to education and research. Recipients of this award are expected to have high moral and academic standards and a philosophy of giving back to the community the best they have to offer. They should be interested in the problems of the University and the nation as well as the preservation of mankind and the environment.
Nicholas Dewey

Department of Chemistry, Franklin College of Arts and Sciences
Nicholas grew up in Port Huron, MI. He received a B.S. in Chemistry from Grand Valley State University (Allendale, MI) in the spring of 2020. He decided to move to Georgia and pursue a Ph.D. at UGA because he wanted to work in Dr. Brandon Rotavera's group in the Department of Chemistry and College of Engineering. Dr. Rotavera's group studies the fundamental chemistry of hydrocarbons and biofuels, which contributes to the global effort to reduce emissions and improve efficiency of the transportation sector. Nicholas' work in particular focuses on the elucidation of chemical reaction mechanisms for key intermediates in the combustion of pentane, a component of gasoline mixtures, to improve the predictive capabilities of computer models that simulate advanced combustion systems.
Nicholas has published several research papers, including one as the lead author and seven others as a co-author. He has presented his research at several national and international conferences, including the U.S. National Combustion Meeting and the International Flame Chemistry Workshop. In 2021, he was awarded a Dwight David Eisenhower Transportation Fellowship from the U.S. Department of Transportation. As part of this fellowship, Nicholas was selected to present his work at the Transportation Research Board Annual Meeting in Washington, DC. He has also received two Summer Research Grants from the UGA Graduate School. 
In the future, Nicholas plans to work as a research scientist in a national laboratory. He would like to continue research in the fields of combustion and atmospheric chemistry.
Yuxi Huang

Department of Mathematics, Science, and Social Studies Education, Mary Frances Early College of Education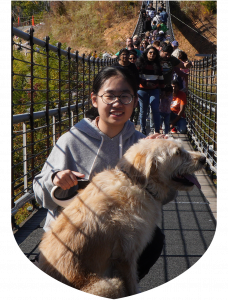 Yuxi Huang is a highly motivated and dedicated PhD candidate in the Science Education program. She holds a bachelor's degree in physics from East China Normal University (ECNU), where her passion for teacher education was nurtured, ultimately leading her to choose the University of Georgia (UGA) for her graduate studies. UGA's renowned reputation for academic excellence in science education played a pivotal role in Yuxi's decision to pursue her advanced degree at this prestigious institution. Additionally, the vibrant and diverse community within the department solidified her choice, as it provided a supportive and inclusive environment conducive to intellectual growth and personal development.
With a deep interest in teacher education, Yuxi's research primarily focuses on science teacher noticing. She investigates how teachers perceive, interpret, and respond to student practices within the classroom setting, seeking to uncover strategies that enhance pedagogy and promote optimal student learning outcomes.
Yuxi has consistently demonstrated outstanding achievements throughout her academic journey. She consistently maintains an excellent academic performance in her graduate-level coursework, exemplifying her dedication and commitment to academic excellence. Furthermore, Yuxi actively participates in several NSF-funded research projects, allowing her to contribute to cutting-edge research initiatives in the field of science education. Her research findings have been presented at several well-known international conferences, such as the National Association for Research in Science Teaching (NARST), further showcasing her expertise and passion for her chosen field.
Looking forward, Yuxi envisions a career focused on academic research within a research-oriented institution. By leveraging her expertise in teacher education and teacher noticing, she aspires to make significant contributions to the field, advancing the quality and effectiveness of science education.
Jeevan Jankar

Department of Statistics, Franklin College of Arts and Sciences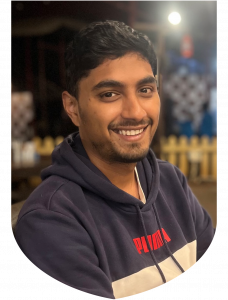 Bio info not available
Ved Parkash

Department of Crop and Soil Sciences, College of Agricultural and Environmental Sciences
Ved Parkash is a PhD student in Department of Crop and Soil Sciences at the University of Georgia. He is from India and received his undergraduate degree in Agricultural Sciences from Punjab Agricultural University, Ludhiana, India. Ved obtained his master's degree in Crop Science with a focus on vegetable production from Texas Tech University, Lubbock, Texas. Research conducted in Cotton Physiology lab at UGA was in tandem with Ved's research interests and motivated him to join UGA for a PhD degree. Ved's PhD research is focused to evaluate the effect of various biotic and abiotic stresses on yield of cotton along with its physiological response to these stresses.
Ved's future plan is to explore physiological mechanisms driving plant response to abiotic stresses and identify promising traits to enhance crop resilience to environmental stressors driven by climate change. Ved won first place in Ph.D. Poster Competition and third place in Ph.D. Oral Competition at 2023 Beltwide Cotton Conferences and second place in Ph.D. Poster Competition at Southern Branch of the American Society of Agronomy Meeting 2023. He is a recipient of Summer Research Grants (2022 and 2023) and Graduate Education Advancement Board Fellowship (2022), awarded by Graduate School, University of Georgia. He is a winner of George Tereshkovich Plant and Soil Science Outstanding Masters Graduate, 2020-2021 (Texas Tech University). He is also a recipient of Gerald O. Mott Meritorious Graduate Student Award in Crop Science from Crop Science Society of America (2023).
Sameer Pokhrel

Department of Horticulture, Institute of Plant Breeding, Genetics and Genomics, College of Agricultural and Environmental Sciences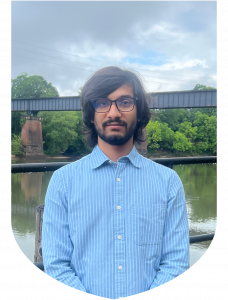 Sameer Pokhrel is a first year PhD student at the Institute of Plant Breeding, Genetics and Genomics, Department of Horticulture. His research is focused on plant breeding and bioinformatics. He is currently working on improving peanuts by breeding them for white mold disease resistance and drought tolerance, and developing pan-genome graph for a comprehensive understanding of peanut genome.
He completed his undergraduate study in Agricultural science from the Agriculture and Forestry University, Nepal where he broadly studied several aspects related to plant science and agriculture. After his bachelor's degree, Sameer moved to the US to complete his master's degree in Horticultural Sciences at the University of Florida. His master's research was on understanding citrus physiology under the citrus greening disease pressure. He chose to pursue his PhD at the University of Georgia as the Institute of Plant Breeding, Genetics and Genomics at UGA is known over the world for its excellence in plant breeding and genetics research and education. He aims to work for the global agriculture research as a plant breeder and a bioinformatician.
In his free time, Sameer enjoys hiking, playing soccer and chess, and cooking.
Sudeep Pandey

Department of Entomology, College of Agricultural and Environmental Sciences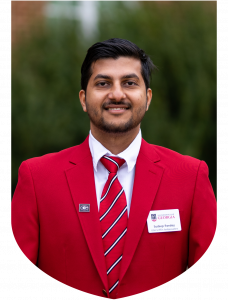 Sudeep Pandey is a third-year doctoral candidate in the Entomology department. He was born and raised in sub-urban area of Nepal and got his BS degree majoring in Agricultural Sciences at the Tribhuwan University in Nepal. He received the Merit Student Scholarship for undergraduate students from the Government of Nepal to reward his academic performance. His interest in Agricultural Sciences comes from the home gardening experience with his parents from childhood. He got his MS degree majoring in Plant Pathology where he developed interest in vector-transmitted plant viruses. Srinivasan lab at University of Georgia has been conducting some exciting research work with plant viruses and its vector. This was the main reason for Sudeep to select University of Georgia for his Ph.D. journey. His doctoral research focuses on understanding the aphid-virus-host plant tripartite interaction at macro- and micro-level.
Sudeep wants to work in academia and have his own lab where he can train future scientists about the science of vector-virus-host interactions. Sudeep has presented his research at various conferences and received best presenter awards. He has received many other student awards at UGA including CAES student scholarship. These awards and scholarships motivate him to achieve his career goals.
Madhav Subedi

Institute of Plant Breeding, Genetics and Genomics, College of Agricultural and Environmental Sciences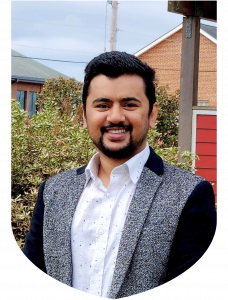 Madhav is a third year Ph.D. candidate studying plant breeding, genetics, and genomics at IPBGG, UGA. Originally from Nepal, he came to US for his higher studies in 2017. Madhav wants to be a successful plant breeder by developing varieties with improved productivity and nutrition to contribute toward food and nutritional security. His interest in plants comes from the gardening experiences he had with his family back home. UGA has one of the best plant breeding programs in the US with excellent research opportunities in a wide range of food and ornamental crops. Therefore, UGA was his top priority for graduate study. His doctorate research focuses on understanding the genetics of physiological and quality traits in wheat. Madhav has also received numerous awards and scholarships here at UGA including John Ingle Innovation in Plant Breeding Award that supported his additional research project. With these learnings and experiences, he is hopeful for achieving his career goals.
---
Alfred Edmondson Brown Scholarship
This scholarship was established by Dr. Annella Brown, one of the first 10 female surgeons in the United States, in memory of her brother. Requirements are exemplary leadership and academic accomplishment. Preference is given to students from Laurens County, Georgia.
Apoorva Sarmal

Department of Psychology, Franklin College of Arts and Sciences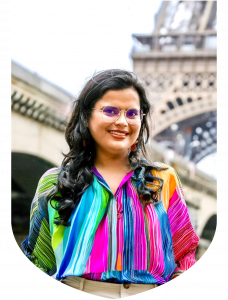 Apoorva is a fourth-year graduate student in the Psychology Department at UGA. She chose UGA for her graduate education because of UGA's commitment to intensive learning, access to rigorous research opportunities, and interdisciplinary graduate curricula. As a psychology graduate student, Apoorva researches underlying mechanisms of stereotyping and prejudice along with race and gender disparities to promote diversity and inclusion. Her research actively seeks to improve the experiences of historically underrepresented communities.
In her program, she has a 4.0 GPA and has been a recipient of several competitive academic accolades, such as the UGA George Hugh Boyd Scholarship, honorable mention for the national Ford Foundation's Pre-Doctoral Fellowship, National Finalist for the P.E.O scholar award, being selected to participate in the NSF Summer Institute for Social and Personality Psychology, the Jenessa Shapiro Award for Graduate Research from the Society of Personality and Social Psychology, as well as multiple area-level and departmental awards for her dedicated efforts to diversity, equity, and inclusion. At UGA, she is pursuing a Quantitative Methods certificate to apply rigorous statistics to real-world problems and innovate ways to test them through social psychology. She has completed a Diversity, Equity, and Inclusion certificate to learn valuable perspectives on how to make universities and
society more equitable and just. She is an active member of her department and is involved in various efforts to improve the departmental climate. She serves on the departmental diversity committee which focuses on furthering the DEI goals of the department through programming, recruitment, and retention efforts.
In the future, she hopes to direct her own psychology lab at a research-intensive institution and serve as a faculty member. She hopes to mold young minds and make a difference in the world through her research, teaching, and service.
---
M. Terry and Elizabeth S. Coffey Graduate Fellowship
The purpose of this fellowship is to provide support for an outstanding student(s) in a graduate program.
Chelsey Adams

Department of Sociology, Franklin College of Arts & Sciences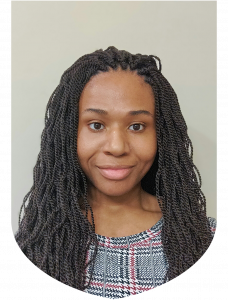 Chelsey Adams is a fourth-year doctoral candidate in the Sociology Department. She was raised in Milledgeville, GA and received her undergraduate degree in sociology from Georgia College.  Her research interests include class and racial stratification, rurality, and community wellbeing. These interests were inspired by her own experiences growing up in Milledgeville and witnessing the fallout from decades-long changes that had taken place in the lives of working-class Black Americans in rural areas throughout the South. Her later work as an advocacy corps member with the national lobbying organization, the Friends Committee on National Legislation, helped to solidify these interests in community wellbeing and social change. She is currently working on interview-based, ethnographic research that investigates racial trauma and economic stress among rural African Americans in Georgia.  She hopes that this research will come to divert necessary attention – and resources – to this particularly vulnerable demographic.
---
University Women's Club – Dianne C. Davison Graduate Fellowship
The Dianne C. Davison Scholarship was provided on the occasion of her husband's resignation as the President of the University of Georgia. The scholarship is awarded by the Graduate School on behalf of the University Woman's Club. Recipients must be Georgia residents.
Elise Blasingame

Department of Political Science, School of Public and International Affairs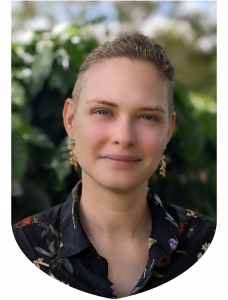 Elise Blasingame (Osage Nation) is a PhD candidate in the Department of Political University of Georgia (UGA). Elise earned her MSW with a concentration in social policy from the University at Buffalo (SUNY). She holds a B.S. in Industrial and Labor Relations from Cornell University. Elise's professional interests include policy advocacy, community infrastructure, strategic planning, and building the capacity of civic and non-profit organizations. In 2020, Elise was honored as one of Georgia Trend's 40 under 40. Prior to graduate school, Elise served as the Executive Director of Healthy Mothers, Healthy Babies Coalition of Georgia (HMHBGA) (2015-2020) and spent over a decade working for social causes. Elise served as Director of Community Education and Financial Protection for Georgia Watch and also brings experience from The Carter Center, working primarily on projects in West Africa. Elise's research focuses on Native American and tribal politics, issues of representation and institutions. While at UGA, Elise has been awarded a Udall Congressional Fellowship (2023), a Summer Research Grant from the Graduate School (2023), the Institute of Native American Studies Ruth Peck Scholarship (2021-22), and the Lauth Graduate Fellowship (2020, 2021), and has won the following awards for co-authored publications with SPIA faculty: MPSA Evan Ringquist Award (2022), Best Conference Paper Award – Law & Courts Section of APSA (2022), and the Gosnell Prize for Excellence in Political Methodology (2022). Her plan after graduation is to continue as an academic researcher and instructor or enter public service.
---
Mary Erlanger Graduate Fellowship
This fellowship encourages exceptional graduate-level study and research in any and all areas related to aspects of aging, including but not limited to, applied social sciences, fields of gerontology, geriatrics, mental health, public health, social work, as well as interdisciplinary and emerging fields of study.
Hsueh-Fu Wu

Department of Biochemistry and Molecular Biology, Franklin College of Arts & Sciences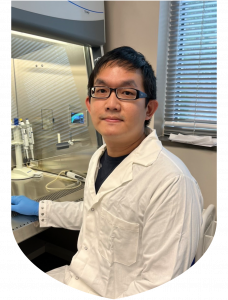 Hsueh-Fu was born in Taiwan. During the college, Hsueh-Fu was fascinated by how the human nervous system works and how it is disrupted in diseases, which prompted him to pursue a scientific career in Neuroscience. He conducted his Master's research on understanding the molecular mechanisms of neural degenerative diseases at National Yang Ming University. After receiving his Master's degree in Life Science and Genetics, he joined a bioengineering laboratory focusing on stem cell based therapy for neural dysfunctions as a research technician. During this period, Hsueh-Fu was fascinated by the potential of human pluripotent stem cell technology in studying the development of human nervous system, identifying key mechanisms of neural dysfunction, as well as developing therapeutic strategies to treat neural disorders. Therefore, he joined Dr. Zeltner's lab at UGA to pursue his PhD degree. In Zeltner lab, Hsueh-Fu's research is focusing on modeling the dysfunction of the peripheral nervous system using patient derived neurons.
During his journey at UGA, Hsueh-Fu has been recognized by several internal and external awards and honors, including the Summer Research Grant (UGA), BioTek imaging competition, Trainee Professional Development Award (Society of Neuroscience), Sino Biological biology as art contest, and being an invited speaker for the Eriksson Lecture (UGA), etc. His long-term career goal is to run his own lab focusing on the neuropathology of the autonomic nervous system, and to understand the connectivity of human neural network in the diseased state employing human pluripotent stem cell technology.
Yue Zhang

Department of Sociology, Franklin College of Arts & Sciences
---
Louise Hoffmaster and Frank R. Etchberger Graduate Scholarship
This fund was established to provide scholarships to first year graduate students who have achieved a GRE score comparable to at least a 1400 SAT on a 1600 scale. Preference is given to a graduate student pursuing an advanced degree in mathematics.
Peter Cassels

Department of Mathematics, Franklin College of Arts & Sciences
Daniel Garza

Department of Mathematics, Franklin College of Arts & Sciences
Devashi Gulati

Department of Mathematics, Franklin College of Arts & Sciences
Nina Ryalls

Department of Mathematics, Franklin College of Arts & Sciences
Casia Siegel

Department of Mathematics, Franklin College of Arts & Sciences
---
J. William Fanning Graduate Fellowship
The purpose of this fellowship is to provide support to student(s) in good standing with excellent leadership qualities.
Anya Bonanno

Department of Anthropology, Franklin College of Arts & Sciences
Alexander Bowen

Department of History, Franklin College of Arts & Sciences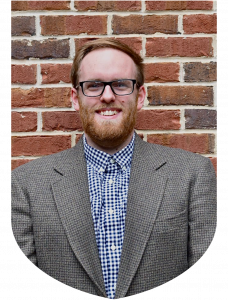 Alexander J. Bowen is a Ph.D. in the UGA Department of History. He selected UGA to continue his graduate education for the History Department's excellent faculty and its reputation in the field of American history. A native of Florida and the American South, Bowen is interested in the correlations between class, race, narrative, and memory in the aftermath of the American Civil War. He is particularly concerned with how and why Florida's antebellum planter class participated in the construction of the Lost Cause – a mythology that celebrates the antebellum South and the Confederacy as just, racially-idyllic institutions – and how the mythology instigated violence against Black Americans throughout the Sunshine State. 
Bowen has continued his academic success at UGA. As an undergraduate at the Florida State University, he completed an honors thesis that explored the secession crisis in Florida. He was a recipient of the Ernest M. Lander, Jr. Award for his outstanding performance in research and teaching as a Master's student at Clemson University. Since arriving in Athens in 2022, Bowen has been the recipient of a Gregory Family Travel Grant, the Janelle Padgett Knight Graduate Award from the Willson Center for Humanities & Arts, and a Chase Family Travel Grant from the George A. Smathers Libraries at the University of Florida. Outside of UGA, Bowen serves as a research fellow for The Echo Project of Laurens, South Carolina, helping the rural southern town reckon with its racist, violent past to achieve reconciliation within its community. 
Upon completion of the Ph.D., Bowen hopes to continue his career as a History professor. 
Felicia Ebot-Ojong

Department of Genetics, Franklin College of Arts & Sciences
Felicia is a first-generation student from Cameroon, Africa. At the age of eleven, she moved to the United States with her mother. Felicia obtained her bachelor's in biology from the University of Georgia (UGA). She is currently finishing her PhD in genetics at UGA where her research is focused on understanding genome regulation and chromatin structure in the model fungi Neurospora crassa. In her spare time, Felicia enjoys hiking, attending concerts and traveling to new parts of the world. Felicia is interested in pursuing a career in biotech and using her position to help inspire the next generation of students.
Sarah Groh

Department of Sociology, Franklin College of Arts & Sciences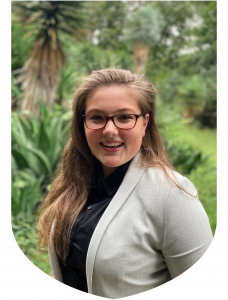 Sarah is a doctoral candidate in the Department of Sociology at the University of Georgia. She is originally from Wisconsin and received her bachelor's degree in psychology from the University of Wisconsin – Milwaukee (UWM). While an undergraduate at UWM, she conducted experimental research in the Sociology Lab, which made her aware of the important role of laboratory research in sociology. She chose UGA for her graduate studies because it has one of the largest and most active laboratories of any sociology department in the country. Her areas of research include social psychology, sexualities/LGBTQ+, sex and gender, identity and interaction, medical sociology, and mental health. Her dissertation research explores the factors that facilitate and constrain lesbian women's access to health care, and how lesbian women make decisions regarding utilization of health care services. During her time at UGA, she has presented her work in regional and national conferences and has published a co-authored article in the journal Sex Roles. She has received support for her research through UGA's Research and Engagement in Diversity Seed Grant, the Department of Sociology Small Grant's Fund, and has previously been awarded the George Hugh Boyd Memorial Scholarship through UGA, as well as named a Point Foundation Semi-Finalist. She gratefully accepts the honor of receiving the J. William Fanning Fellowship. Sarah is currently on the market, and after graduation plans to become a professor at a university where she can continue her research and mentor graduate students.
---
Orlin K. Fletcher, Jr. Scholarship
This fund was established to provide one or more scholarships for students enrolled in science research studies at the University of Georgia.
Christopher Carr

Department of Epidemiology and Biostatistics, College of Public Health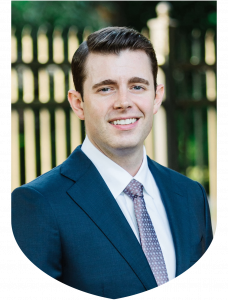 Christopher Carr is a third-year Ph.D. candidate in the department of Epidemiology and Biostatistics within the College of Public Health. Christopher is a quantitative social scientist. His research examines population health disparities exacerbated by climate change and structural and behavioral interventions to improve minoritized population health and disaster resilience. Prior to joining his doctoral program, Christopher earned his bachelor's degree from Pennsylvania State University and then a master's in public health degree with a concentration in epidemiology from Emory University. After graduating, Christopher spent three years working at the Centers for Disease Control and Prevention (CDC) with the National Center on Birth Defects and Developmental Disabilities as an Oak Ridge Institute for Science and Education fellow. His work at CDC primarily focused on Zika Virus surveillance in U.S. States, Territories, and Puerto Rico. Christopher also worked on projects aimed at assessing the health effects of the 2017 Atlantic hurricane season and served on the COVID-19 taskforce in mid-2020. Christopher's current work involves a pilot community trial to advance individual and neighborhood disaster resilience in Athens-Clarke County. Christopher's career goal is to work in the disaster epidemiology field at the state or federal level after obtaining his Ph.D. 
Kiran Thapa

Department of Epidemiology and Biostatistics, College of Public Health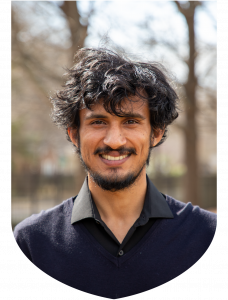 Kiran Thapa is a PhD candidate in the Department of Epidemiology and Biostatistics at the University of Georgia (UGA). Kiran holds MPH with a concentration in Health Policy and Management from the University of Georgia. Kiran completed his undergraduate degree in public health from Tribhuvan University, Nepal in 2016. He chose UGA for graduate studies because UGA provided the perfect space to further his research interests, by providing exposure to various college resources including top-class teaching-learning activities, and engagement with exceptional faculty members. He is passionate about understanding the linkage and mechanisms through which early life adversities and resilience interact and impact health across the lifespan. His research involvement during my training at UGA and prior is primarily focused on understanding inequities in health, health behaviors and outcomes in relation to socio-economic, and contextual characteristics. He has also mentored a few MPH/MHA students in their capstone research, data analysis, and writing. For the dissertation research, he is studying excess risk and disease burden including excess mortality during young/mid adulthood associated with exposure to adversities like maltreatment, poor family functioning, and violence during childhood. Besides, he also has research interests in global health and implementation science, especially interventions that focus on improving mental health care and resiliency in low-income countries. His plan after graduation is to enter a tenure-track position at an R01 academic institution or a federal agency.
---
Beverly Hirsh Frank Graduate Fellowship
The purpose of this fellowship is to recruit, support, and encourage exceptional graduate-level study and research in all fields of life and physical sciences with emphasis in interdisciplinary and emerging fields.
Amy Siceloff

Department of Microbiology, Franklin College of Arts and Sciences
Amy Siceloff attended Florida State University and graduated in May 2020 with a bachelor's degree in biology and a minor in computer science. Her undergraduate research was focused on studying coral reef lagoon dynamics. Specifically, the project consisted of assessing the health of coral reefs in Moorea, French Polynesia by scoring hundreds of pictures of the reefs and analyzing the biodiversity levels. Amy used the machine learning platform CoralNet to annotate the pictures of the coral reefs to keep track of the organisms identified, as well as the amount of hard substrate present on the reefs. Amy is from Fort Lauderdale, Florida. When she is at home, she likes going to the beach and spending time with her family. Since moving to Athens, Amy likes taking her dog to the park and finding new restaurants to try. Amy started at the University of Georgia in August 2020 and is currently a member of the Shariat Lab, where she studies multiserovar Salmonella populations in food animals and the environment. In particular, Amy's research focuses on the live production side of the poultry industry, and her research will provide important information about Salmonella population dynamics and support the industry in developing effective mitigation strategies.
Hua Shi

Department of Infectious Disease, College of Veterinary Medicine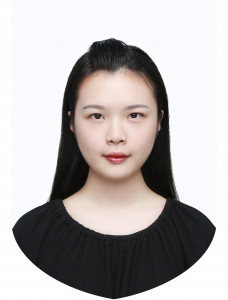 Hua Shi is a third-year doctoral candidate in the infectious disease department with a major in comparative biomedical science. She was born and raised in China and got her Bachelor of Science degree at the Central South University in China, majoring in pharmacy. She received the national encouragement scholarship for undergraduate students from China to reward her academic performance. Her laboratory experience as an undergraduate triggered her to pursue further education in scientific research. Knowing the long history of the University of Georgia, and how outstanding the life science research is, she applied and got accepted as an M.S. student by UGA in the pharmacy department, majoring in pharmaceutical and biomedical science, in 2018. After graduating with an M.S. degree in 2020, she became a research technician in the Ross Lab at the Center for Vaccine and Immunology, working on the development of the universal influenza vaccine.
Later, with a huge interest in influenza vaccine development and immunology, and encouragement from her P.I. Dr. Ted Ross, she transferred to be a PhD student in Ross Lab, continuing the research of designing and characterizing the inactivated universal influenza vaccine for ameliorating the cost of manufacturing the annual flu shot and protecting people from severe infection by influenza viruses. As a PhD student, she also participated in many conferences to communicate with other scientists with passion. She presented in the American Society of Virology (ASV) and received the ASV travel award every year. By receiving the candidateship at the end of the second year of her PhD program, she is excited and encouraged to continue her research in this field, hoping to develop a promising influenza vaccine that can provide broad long-term protection for all populations.
---
Graduate Education Advancement Board (GEAB) Fellowship
The purpose of this fellowship is to recruit, support, and encourage exceptional graduate-level students who will study and conduct research in all fields. Preference is given to doctoral students.
Larissa do Carmo Inácio

Department of Sociology, Franklin College of Arts and Sciences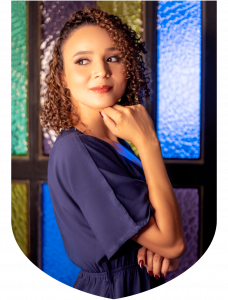 Larissa do Carmo Inácio is an incoming Ph.D. Student at UGA's Sociology Department. She is from Brazil and attended the University of Brasilia (UnB), where she obtained a Bachelor of Arts, a Bachelor of Education, and a Master's degree, all of them in Sociology.
As a sociology student, Larissa has never easily settled for superficial answers. She was always drawn to issues that would make her understand this sometimes-strange relationship between science, technology, and society. Larissa hopes to have the opportunity to continue to explore this personal curiosity while contributing to the field of sociology and the social studies of science and technology.
For her doctoral training at the University of Georgia, Larissa is interested in investigating how knowledge and ignorance are produced among groups who express distrust in science. Three questions motivate her: How is agnotology (this culturally and politically induced ignorance) produced? How is scientific evidence evaluated in contexts where precaution, ignorance, and denial dominate? How do processes of knowledge and agnotology production relate to patterns of inequality? She hopes that her research could be important to understand expertise and inequality in authoritarian contexts and shed light on how denialist movements operate, from a comparative perspective between the United States and Brazil.
Chih-Cheng Lee

Department of Sociology, Franklin College of Arts and Sciences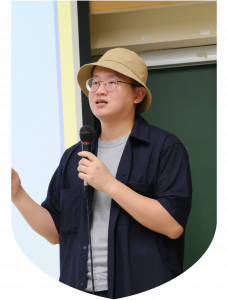 Chih-Cheng Lee is a newly admitted Ph.D. Student in the Department of Sociology. He completed his bachelor's degree with a double major in Sociology and Statistics at National Chengchi University in Taiwan. His research interests include social determinants of health, family, demography, social networks, and advanced quantitative methods. In his thesis, a combination of demographic methods and time series analysis was proposed to estimate the population in Taiwan. This thesis was awarded a one-year scholarship from the National Science and Technology Council for the research proposal and won the Research Creativity Award for its methodological rigor as well as results that were important to the people of Taiwan. While working at Academia Sinica, Chih-Cheng also developed his research on family and social networks in collaboration with the Institute of Statistical Sciences and the Institute of Sociology.
At UGA, Chih-Cheng is looking forward to working under the mentorship of Drs. ManKit Lei and Ron Simons. Professor Lei's research focuses on social determinants of health, social networks, and disadvantaged neighborhoods. Regents Professor Simons's knowledge of life courses, sociogenomics, and health outcomes will certainly be strong support for the development of his Ph.D. project as well. Chih-Cheng's plan is to delve into the influence of the interaction between genes and network dynamics on health problems. He is intrigued by the intertwined relationships between environmental factors, social networks, and health. There is a need for research in these areas, particularly given the aging of the population in the U.S. as well as Taiwan.
---
Joel Terry Hunt Fellowship in Engineering
Established to provide support for exceptional graduate student(s) in the College of Engineering. Recipient(s) are of high moral character and engaged in community service, volunteering, and/or leadership activities. Recipients are chosen based on merit, and first preference is given to entering graduate students wishing to pursue an advanced Engineering degree.
Isaac Dunmoye

Engineering Education Transformations Institute, College of Engineering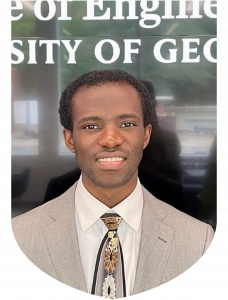 Isaac Dunmoye is an Engineering Education Ph.D. student, in the College of Engineering, University of Georgia. His area of research focuses on students' learning, cognition, and engagement in virtual and online learning environments. He is interested in qualitative, quantitative, and mixed methodology research that is needed for the proper design of instructional material, necessary for harnessing and experimenting with the multidisciplinary nature of engineering context to make engineering education suitable for the 21st century.
Isaac obtained his first-degree certificate from the Department of Agricultural and Biosystems Engineering, University of Ilorin, Nigeria, where he graduated with first-class honors and best-graduating student from his department. He was also the state president of his church fellowship for the final two years of his program. These experiences helped him to grow as a leader and taught him valuable lessons about community service, and the importance of diversity and inclusion.
During his MSc. in Electrical Engineering at the University of Cape Town, South Africa, he received the University of Cape Town, International and Refugee Scholarships Award for two consecutive years. He also connected with students from different backgrounds while tutoring mathematics courses and laboratory courses on electric circuits. 
He is pursuing his doctorate at the University of Georgia because of its liberal art culture with world-class research faculty which has been providing him strong support for his interdisciplinary research interest. Isaac is committed to continuing to make a positive impact in his community by being a researcher, world-class professor, and industrialist.
---
Mary Lynn Oliver Hunt & Matthew Alan Hunt Graduate Studies Fellowship in English
The purpose of the fund is to provide support to an exceptional graduate student(s) in the Department of English. Recipient(s) of the award will be chosen based on merit.
Chanara Andrews-Bickers

Department of English, Franklin College of Arts and Sciences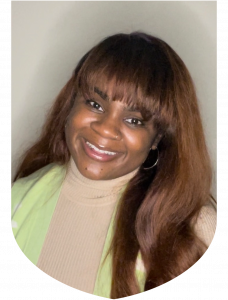 Chanara Andrews-Bickers is a fourth-year doctoral candidate in the English Department. Raised in Lake Wales, FL and receiving her undergraduate degree from Spelman College (B.A. English, 2019), Chanara maintains personal and intellectual ties to the South that heavily influence her work. These connections paired with UGA's rich history of both shaping and critically engaging Southern culture made Georgia's flagship institution the ideal location for her graduate education. Chanara's broad research interests include twentieth- and twenty-first century African American literature and culture. She is specifically concerned with how Black women writers of the South engage in these processes to develop individual or collective ethics while creating, maintaining, and nurturing their communities. Her dissertation, What We Must Know: Cultures of Care in the Literature and Literary Communities of Georgia's Black Women, explores these concepts.
As Assistant Director of the Jill and Marvin Willis Center for Writing and instructor of Multicultural Literature and First-Year Writing courses, Chanara honors the lives and experiences of diverse groups of students, supporting them as they combine the conventions of writing with their own unique perspectives and approaches. She hopes to carry these practices into a student-focused and/or community-based career after graduating. Chanara is the recipient of the Humanities Without Walls Pre-Doctoral Fellowship, the R. Baxter Miller Award in African American and Multicultural Literature, and the Lee Roy B. Giles Encouragement Award.
Ruth Myers

Department of English, Franklin College of Arts and Sciences
Ruth Myers is a third-year Ph.D. candidate and Graduate Teaching Assistant at the University of Georgia. Her research interests include contemporary women's writing, African American literature, Afrofuturism, and speculative fiction. 
Ruth obtained her master's degree in English literature at West Chester University in West Chester, Pennsylvania, where she graduated with honors. She has presented her research at several national and regional conferences. 
Ruth chose to further her education at UGA because of its prestigious reputation, extensive resources, and outstanding faculty. She accepts the honor of the Hunt scholarship with gratitude and many thanks to the friends and mentors in UGA's English department who have fostered her success. Ruth is committed to promoting an inclusive classroom community as she teaches English literature and first-year writing, as well as furthering her research to promote the exciting future-shaping work of speculative fiction.
---
Hamilton Lokey Graduate Scholarship
The purpose of this scholarship is to recognize outstanding University of Georgia undergraduate students who wish to continue their educational studies by enrolling in a graduate program at UGA.
Benjamin Carr

Department of Forestry and Natural Resources, Warnell School of Forestry and Natural Resources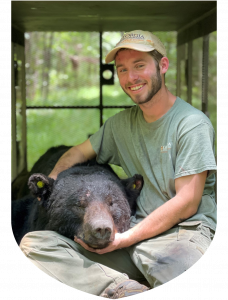 Ben Carr is starting his second year as a M.S. Graduate Research Assistant at the Warnell School of Forestry and Natural Resources. Ben is a Warnell alum who graduated in 2021 with a B.S.F.R. specializing in Wildlife Sciences. In his time as an undergraduate at Warnell, Ben was heavily involved in the community and served as an ambassador for the school and the student speaker for the graduation. A semester before graduating, he took time off from class to work for the Georgia Department of Natural Resources as the assistant to the state bear biologist. Upon the completion of his degree, Ben returned to work with black bears for the GA DNR.
Now, Ben is back at Warnell combining his passion for black bear conservation with his love for Warnell. His research involves looking into the demographics and genetic diversity of the central Georgia black bear population (CGP). His work is focused on generating an updated population abundance and density estimate. In addition, he is investigating bear movements across the landscape and denning behavior during the winter. Through his time with the GA DNR, Ben received the Nathan Deal Conserve GA's Natural Resources Scholarship. In his free time, Ben enjoys giving educational talks on bears at various conferences and meetings. At the 2023 Georgia Wildlife Society Conference, Ben won an award as the top graduate presenter. This upcoming semester, Ben will be serving as the Vice President for the Warnell Graduate Student Association. Upon the completion of his master's, Ben hopes to continue in this line of work as a large carnivore biologist.
Lauren Griffin

School of Chemical, Material, and Biomedical Engineering, College of Engineering
Marshall Liss

Department of Chemistry, Franklin College of Arts and Sciences
---
Osborne Graduate Fellowships for Students in the Franklin College of Arts and Sciences
The purpose of this fellowship is to support outstanding students who are underrepresented in their fields.
Pablo Arias-Benavides

Department of Geography
Madison Blea

Integrated Life Sciences
Makenna Burslie

Integrated Life Sciences
Anissa Waller Del Valle

Integrated Life Sciences
Mare Delcy

Integrated Life Sciences
Deven Douglas

Department of Sociology
Jillian Goodrich

Integrated Life Sciences
Byeol Han

Department of Mathematics
Ugonna Ezuma Igwe

Integrated Life Sciences
Amanda Katherine Johnson

Integrated Life Sciences
Joseph Johnson

Hugh Hodgson School of Music
Ralph Angel Lopez

Integrated Life Sciences
Olivia Moskot

Department of Philosophy
Deanna Negru

Integrated Plant Sciences
Michelle Perez

Department of Psychology
Daniel Rodriguez

Hugh Hodgson School of Music
Adrianna Marie Rosario

Department of History
Damien Josue Santiago Sosa

Integrated Plant Sciences
Malek Sebri

Department of Communication Studies
Meagan Shinn

Integrated Plant Sciences
Caroline Wright

Hugh Hodgson School of Music
---
Phelps-Stokes Graduate Fellowship
The holder of this fellowship must pursue studies in one of the following departments: agricultural & applied economics, economics, education, history, political science, public administration & policy, social work, or sociology. The recipient must make a scientific study of the role of Black or African American individuals in American society.
Bryant Barnes

Department of History, Franklin College of Arts and Sciences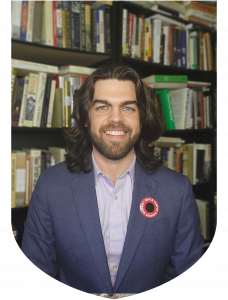 Bryant Barnes is a PhD candidate in the History Department. Originally from southeast Georgia, Bryant attended Georgia Tech, where he graduated with a degree in Economics & International Affairs. After deciding to study history in graduate school, he quickly settled on UGA due to the History Department's reputation in both southern and economic history. Upon completing his MA, he decided to remain at UGA to pursue his PhD.
Bryant is particularly interested in studying the connections between race and capitalist development. He is currently writing his dissertation, "Bonded by Debt: Interracial Politics, Railroads, and Capitalism in the Gilded Age South." He argues that questions about debt were at the center of political life at the turn of the century. Poor white and black southerners struggled under increasingly burdensome debts in the cash-strapped South and consequently searched for new ways to alleviate their struggles to make a living. Similarly, corporations, particularly railroads, also strained with their own debts as they were often overleveraged and frequently in default. These debts ultimately restricted opportunities and led to the creation of often disjointed coalitions as diverse interest groups attempted to address a rapidly changing and unpredictable political and economic landscape. He demonstrates that Jim Crow and corporate capitalism interacted in seemingly contradictory ways, with white supremacy bolstering and constraining corporate power.
Bryant has published three articles on his research and has received several awards, including the Willson Center Graduate Research Award and the Outstanding Teaching Assistant Award.
---
Phibro Animal Health Graduate Fellowship
The purpose of the fund is to support top doctoral students in their research related to animal nutrition and health. Recipients have been selected based on academic excellence and the relevance of their research interests to medicated feed additives and animal health in the global marketplace.
Flavio Faccin

Department of Population Health, College of Veterinary Medicine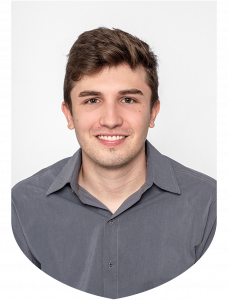 Dr. Flavio Cargnin Faccin is a third-year Ph.D. student in Comparative Biomedical Sciences in the Department of Population Health at the University of Georgia under the mentorship of Dr. Daniel Perez. Dr. Faccin holds a Doctor of Veterinary Medicine (DVM) degree from the Federal University of Santa Maria, Brazil. As viruses have always amazed him, he joined a virology lab in his first year of vet school. During that time, he studied Canine Parvovirus and Bovine Viral Diarrhea virus. In 2019, Dr. Faccin chose the University of Georgia to spend five months doing his internship, which was a requirement to graduate with a DVM degree in Brazil. At that time, Dr. Faccin was interested in studying influenza viruses and he chose UGA as Dr. Perez is an expert on avian influenza. During his internship, Dr. Faccin was recruited by Dr. Daniel Perez and decided to pursue his Ph.D. at UGA. He returned to Brazil to graduate in December 2019 and got stuck there when the pandemic hit. Most of his Ph.D. classes were taken online, from Brazil. He was finally able to physically join Dr. Perez's lab in May 2021 and has been working on the development of live vaccines for avian influenza. Dr. Faccin won the Don Kahn Award for overall best oral presentation by the American College of Veterinary Microbiologists at the Conference of Research Workers in Animal Diseases in January 2023 for his talk on the development of a modified live attenuated influenza virus vaccine against H9N2 for poultry. Dr. Faccin is expected to graduate in May 2025 and would like to keep studying influenza viruses.
---
South Georgia Graduate Fellowship
The purpose of the fellowship is to provide financial support for graduate students at UGA who are from South Georgia.
Savannah Downing

Department of Communication Studies, Franklin College of Arts and Sciences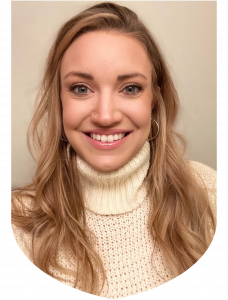 Savannah is a PhD Candidate in the Department of Communication Studies. She earned her MA in Communication Studies from Colorado State University and her BAs from the University of Georgia in Women's Studies and English. Savannah's hometown is in Seminole County, Georgia. 
As a scholar-activist, Savannah's research, teaching, and service coalesce around the promise of rhetoric as a way to both understand and change our world for the better. Her dissertation project, Diffractive Re-membrance: Countertemporal Memories of The Radium Girls, offers rhetorical scholars a feminist new materialist methodology to enact ethical remembrances of labor and environmental injustice. She also researches in the area of reproductive justice and has a forthcoming essay, "Toward Reproductive Justice Rhetorics of Care," in the Quarterly Journal of Speech. 
Savannah regularly teaches Communication Studies courses in Rhetorical Criticism, Public Speaking, Interpersonal Communication, among others. 
She is the Graduate Student Committee's Communication Coordinator for the National Communication Association's Activism and Social Justice Division. She is also a recipient of the Willson Center Graduate Research Award for her work on The Radium Girls and the Graduate Student Activism Award from the National Communication Association.
---
UGA Alumni Association Endowed Graduate Scholarship
This scholarship was established to provide support to a student enrolling in graduate school for the first time.
Denise Quon Wilms

Department of Theatre and Film Arts, Franklin College of Arts and Sciences
---
Jane S. and W. Harry Willson Graduate Fellowship
This fellowship was established to recognize excellence in graduate education.
Mariam Fatehi

Department of Social Work, School of Social Work
Mariam Fatehi joined the University of Georgia in 2016. She received her master's degree in social work and is pursuing her PhD in social work at the UGA. Mariam's research interest is mental health assessment, focusing on substance use disorders and understanding the long-term impact of interpersonal trauma experiences. She has experience in evaluating programs, analyzing large data sets, and longitudinal studies. Mariam has co-authored several peer-reviewed articles and presented the papers at national and international conferences. She decided to obtain her PhD from the UGA School of Social Work because of its outstanding faculty, enormous research opportunities, advocacy for diversity, prestigious reputation, and scenic campus. 
Before joining the UGA, Mariam had MA in clinical psychology from the Iran University of Medical Sciences and worked as a licensed psychotherapist for nine years in Tehran. Attending UGA has given her the opportunity to become a scholar in a field that matches her research interests best. Mariam received the Graduate Education Advancement Board Fellowship in 2021 and the Jane S. and W. Harry Willson Graduate Fellowship in 2022 and 2023 from the UGA. 
Mariam's current research focuses on examining the indicators that explain individual differences in vulnerability and resilience to opioid misuse among young adults. Additionally, as a graduate assistant, she works for the Graduate Peer Support Network at the UGA Graduate School to provide peer-to-peer support services for graduate students. She believes that her studies and experiences at the UGA have been a valuable experience that has prepared her to achieve a faculty position in the future.
Shuyang Wang

Department of Lifelong Education, Administration & Policy, Mary Frances Early College of Education